Dear friends of improvised music,
Welcome to the year 2023, for which we wish you all the best!
We would like to do our part to ensure that 2023 will bei a great musical year for you, with an exciting variety of improvisation concerts.
We are very happy about our fifth APPLAUS-Preis in the category Best Small Venues and Concert Series, which we received from Claudia Roth, Minister of State for Culture, in Erfurt in November 2022.

APPLAUS - Federal Culture Prize for Exceptional Live Music Programming, honors with the category Best Small Venues and Concert Series "in particular all those who realise extraordinary programs with just a few people and often little financial recources." [www.initiative-musik.de]
The award ist not only an important non-material recognition. Thanks to the prize money, we can expand our spring concert program for you with some additional concert highlights.
Wednesday, 12 July 2023
MUG - Munich Underground at Einstein Kultur
GoMaEdNa
Gordoa / Malfon / Edwards / Narvesen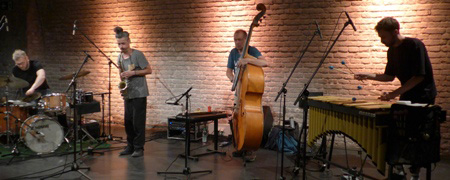 Dag Magnus Narvesen, drum
Don Malfon, saxophone
John Edwards, bass
Emilio Gordoa, vibraphone, percussion
GoMaEdNa: Four curious and creative souls meet here to further inspire the achievements of free jazz.
There is the young, up-and-coming Mexican percussionist and vibraphonist Emilio Gordoa. He has been living in Berlin since 2012, and his pronounced artistic curiosity quickly secured him a place in the scene of free improvisation, free jazz, noise, experimental music and sound art. He prepares his vibraphone with various utensils, expands its sounds by exploring new playing techniques and thus completely redefines this traditional jazz instrument. Already in 2021 he was a guest at Offene Ohren e.V., at Soundscapes #3 Munich.
Saxophonist Don Malfon, a great stylist from Spain, has the serenity of those who have already explored and expanded the limits of free playing in countless encounters with colleagues, without losing intensity or even passion.
John Edwards is undoubtedly one of the currently most sought-after bassists with a free playing style. The Briton seems to have been redefining the word Brexit for years, his countless trips to festivals and clubs throughout Europe and the rest of the world honor him as one of the greats of the genre. Big names like Joe McPhee, Phil Minton, Roger Turner, Sunny Murray and Louis Moholo-Moholo are among his playing partners.
And then there is the young Norwegian Dag Magnus Narvesen, who was also a guest of Offene Ohren e.V. in 2021, at Soundscapes #3 Munich. Among his own projects and as a member of countless large and small bands, the following should be mentioned here: the Schlippenbach/Narvesen duo, the Dag Magnus Narvesen Kvintett and the Kitchen Orchestra.
Extremely promising!
[-> Review by Mark Byrne at A L'ARME Festival 2018]
Monday, 19 June 2023
MUG - Munich Underground at Einstein Kultur
Improvisation
Naoto Yamagishi & Masako Ohta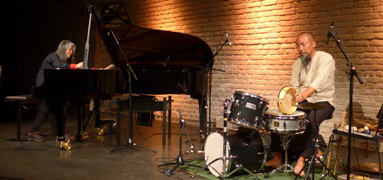 Masako Ohta, piano
Naoto Yamagishi, percussion
Tokyo-born pianist Masako Ohta lives in Munich. She has received numerous awards and is active in the fields of classical and new music, improvisation, film scoring and as a performative composer. She deals intensively with poetry, sound and music from Japan, Europe and other cultures and creates intercultural and interdisciplinary projects and concert series.
In June we can look forward to a special duo with the Japanese percussionist Naoto Yamagishi, who currently lives as guest artist (City of Munich's artist-in-residence program) in the Villa Waldberta.
Naoto Yamagishi is in search of original music, even before its formal definition and categorization – a music free from formal constraints that travels between places with fluid movements and sounds, that come from nature and everyday life, with its rhythms, its sonority He collaborates with various artists, regardless of genre – musicians, dancers, poets, photographers, calligraphers, ikebana and media artists from Japan and overseas.
Masako Ohta and Naoto Yamagishi take us on an imaginary journey through time, a timeless cinema for the ears. They take us into an archaic world of music beyond cultural boundaries and methodical drawers. Nevertheless, their musical background and life experiences shine through again and again, without ever consolidating into a conventional style.
Sounds, hissing, rustling and melodic echoes alternate with cleansing thunderstorm passages. Intense, subtle and uncompromising – the fascination of the everyday!
Friday, 16 June 2023
MUG - Munich Underground at Einstein Kultur
dis/con/sent
improvising string quartet (Berlin-Lisboa)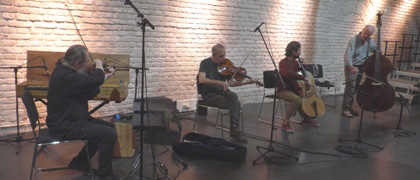 Dietrich Petzold, violin, viola, bowed metal
Ernesto Rodrigues, viola
Guilherme Rodrigues, cello
Matthias Bauer, bass
Perhaps you have already heard string quartets at concerts by Offene Ohren e.V. – for example the Wiener Strinqantet in 2020, Quatuor BRAC in 2019 or the British-Swiss Stellari String Quartet in 2015. dis/con/sent will surprise you!
Musicians from Berlin and Lisbon work together here to deepen the tonal and structural possibilities of a string quartet with improvisational means.
Dietrich Petzold (*1954 in Eisenach) lives in Berlin. After classical violin training, he has been a freelance violinist since 1975, both as a soloist and in various ensembles. Collaboration with Michael Griener and Uschi Brüning, among others. He also works as a composer and director for radio plays, theatre, film and television.
Ernesto Rodrigues(*1959 in Lissabon) has been playing the violin in various contexts such as new music, free jazz and free improvisation for 50 years. Since 1999 he has also been running the Creative Sources Recordings label for electroacoustic and experimental music in Lisbon
Guilherme Rodrigues (*1988 in Lissabon) is the son of Ernesto Rodrigues. He learned trumpet and cello, was initially an orchestra musician in Portugal and since the late 1990s has turned entirely to free improvisation. He currently lives in Berlin, where he works with musicians such as Biliana Voutchkova, Yorgos Dimitriadis, Harri Sjöström and Adam Pultz Melbye.
Matthias Bauer (*1959 in Sonneberg), bassist, improviser and composer, brother of trombonists Johannes and Conny Bauer, lives in Berlin. As a specialist in contemporary music, he has performed important solo bass compositions and works in various contemporary music ensembles. Collaboration as an improviser with Floros Floridis, Georg Gräwe, Willi Kellers and Rudi Fischerlehner. He was part of the Soundscapes #3 Ensemble 2021.
This concert is made possible by the Federal Culture Prize Applaus.

Saturday, 10 June 2023
MUG - Munich Underground at Einstein Kultur
Baars/ Kneer/ Elgart
Ab Baars, tenor sax, clarinet, shakuhachi
Meinrad Kneer, bass
Bill Elgart, drums
After having met in many different musical occasions over the years in Amsterdam's lively improv scene, Baars and Kneer started to work in duo setting in 2008; this co-operation culminated in the internationally praised CD 'Windfall' (Evil Rabbit Records, ERR10).
Right after having played at the Amsterdam Bimhuis with guest drummer Bill Elgart in 2010, the duo became naturally a trio.
Since then, this trio Baars/Kneer/Elgart has been touring European clubs regularly and performing at festivals such as the Nickelsdorfer Konfrontationen and the Ulrichsberger Kaleidophon.
Their music is an intimate confrontation on sly musical improvisation levels. Together, they meander between form and abstraction, consensus and dissent, dissonance and response; their special force lies in the seemingly endless variations of timbre, which take place in their dialogues. Beautiful poetry!
"[...]This trio has articulated a sophisticated new iteration of the impulses that birthed free jazz, one that can be likened to the controlled explosions used to level abandoned buildings. Even though audience reactions were snuffed on Live at Konfrontationen Nickelsdorf 2012, it is safe to assume that Baars, Kneer and Elgart brought down the house." [Bill Shoemaker, Juni 2018, Moments Notice, about the release of the second album Live at Konfrontationen Nickelsdorf 2012, Evil Rabbit 24]
"[...] Raw, intense and powerful but also delicate and emotional, risk-taking but also compassionate."
[Eyal Hareuveni, 15.10.2021, zum dritten Album «thrīe thrēo drī»
JAZZWERKSTATT, 2021 JW215]
Saturday, 20 May 2023
MUG - Munich Underground at Einstein Kultur
Ensemble A

Anais Tuerlinckx, prepared piano
Joachim Zoepf, bass clarinet, soprano saxophone
Ignaz Schick, turntables, electronics
The music of ensemble a spans the areas of Afro-American, European, contemporary electronic music and sound art. The creativity and refreshing approach of the ensemble guarantee a risk-taking and exciting concert:
In this trio, three musicians meet who have not only been able to gain experience in different areas of art and music, but have also long since developed their own musical language.
The Youtube Video of a live streaming of the Exploratorium Berlin from May 5th, 2022 can give an impression of their music.
Anaïs Tuerlinckx is a pianist, composer and sound artist from Brussels. She moved to Berlin in 2008 to explore the local improvised music scene. Tending to a more physical and complex style of playing, their performances are characterized by an extremely harsh and loud, but at the same time elegiac, airy and spacious sound. She likes to play in public space and thus propagates her inner piano activism outside of the concert hall; She is also active in music education and teaches improvisation in this context.
Ignaz Schick is a turntablist, sound artist, saxophonist and composer. He was initially active in the areas of free jazz and avant rock and worked intensively with multi-track tape machines, turntables and experiments with various instruments and sound generators.
He studied at the Academy of Fine Arts in Munich and was an assistant to Josef Anton Riedl. Since 1995 he has been part of the Berlin Nouvelle Vague and the real-time music scene. Schick developed an independent electro-acoustic set-up, the Rotating Surfaces.
Joachim Zoepf is a representative of New Improvised Music, composer and video artist who has developed his own style of playing from Afro-American and European music since the 1980s.
He was involved in a wide variety of formations, be it from the field of "enlightened jazz", new music or performance. Since 2005 he has also been working increasingly in the field of electroacoustic music.
In addition to his artistic work, he was also involved in cultural policy, was a member of the Cologne Jazz House Initiative, co-founder of the Improvised Music Working Group, co-organizer of the Improvised Music Symposium, co-initiator of the "Leitkultur" series and is a member of the IFM and co-editor of the book "Can Improvisers Dance".
Thursday, 16 May 2023
MUG - Munich Underground at Einstein Kultur
Mraolia

Timothée Quost, trumpet
Silvan Schmid, trumpet
The trumpet duo Silvan Schmid and Timothée Quost develop their distinctive duo music through improvisation and experimental composing with an imaginary concept that they develop together.
A recording from February 4th, 2022 (concert series FriForma by Cirkulacija 2, Ljubljana) gives a listening impression on Youtube.
Silvan Schmid is a trumpeter and lives between Zurich and Maastricht. He is a member of the Gamut collective whose aim is to explore, seek and move. The collective serves as a fertile breeding ground for ideas, experiments and new processes. In addition to the annual Gamut Festival, the members run the Edition Gamut label and organize various concert series in Zurich. In autumn 2022 they published their new project LABYRINTH - an online platform for artistic creation.
Silvan Schmid has a quintet album At Gamut (2018) and a solo album Augmented Space (2021), both released on the Swiss record label HatHut Records.
The Frenchman Timothée Quost is an improviser, composer and trumpeter in the border area of the most diverse musical genres and methods.
Very early on, Timothée Quost showed interest in free improvisation and a personal approach to his instrument, acoustically, but also with self-developed amplification practices. After graduating in musicology from the Chalon-sur-Saône Conservatory, in classical trumpet in 2011 and in jazz in 2012, he started a master's course at the Paris Conservatory CNSM (Department of Jazz and Improvised Music), which he graduated in 2018.
Saturday, 06 May 2023
MUG - Munich Underground at Einstein Kultur
Land's Air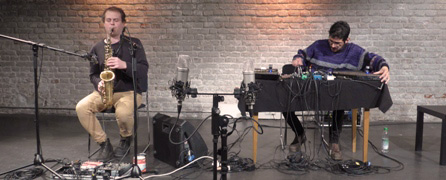 Josten Myburgh, alto saxophone, electronics
Eduardo Cossio, amplified zithers, electronics
Land's Air is the experimental, improvised duo of western australian Boorloo-based musicians Eduardo Cossio and Josten Myburgh. "We make striking music which explores the superimposition of multiple tuning systems in timbrally complex settings, and the dynamic between drone and pointillist textures. Our music is grounded in melody and harmony with incidental and emergent logics."
Eduardo Cossio, Peruvian-Australian composer and improviser, works with prepared zithers, electronics and amplified objects in an improvised musical context. His work emphasizes spontaneity, group collaboration and the development of a musical language in which instruments are treated as malleable objects open to new configurations.
He collaborates with Australian and international artists such as Jim Denley, Gabriella Smart, Julia Drouhin, Laura Altman and Annette Krebs.
He is also the founder and organizer of Outcome Unknown, an experimental music series, and program coordinator of Difficult Listening at Perth radio station, on RTRFM92.1 (Sundays 21-23:00).
Eduardo Cossio has received the Western Australian Music Industry Award for experimental music several times. In 2018 he was named Industry Representative of the Year.
Josten Myburgh is a musician based on Whadjuk Noongar boodja in Boorloo (Perth, Western Australia), making with techniques from the worlds of electro-acoustic music, radio art, free improvisation, field recording and experimental composition. He plays saxophone and electronic instruments, and occasionally works with clarinet and percussion.
Josten Myburgh is a part of Tone List, a Perth-based record label for exploratory music, and initiated their acclaimed annual Audible Edge Festival / concert series in 2017, which he now co-curates with Annika Moses. His skills and interests in concert and community organisation grew out of a role as emerging curator for Tura New Music's iMprov and Club Zho series' between 2013 and 2017, during which he also organised late night concerts within the Totally Huge New Music Festival and co-ordinated their emerging composer concerts. He has since engaged in curatorial projects with Liquid Architecture and SymbioticA.
He has performed solo and collaboratively in concert series and festivals across Africa, Asia, Europe and North America, including the Perth International Jazz Festival, Fremantle Biennale, Supersense Festival of the Ecstatic (Melbourne), Festival Cable#8 (Nantes), Sacred Realism (Berlin), the NOW now (Sydney) and Inland Concert Series (Melbourne & Perth).
The musicians are supported by the Government of Western Australia, through the Department for Local Government, Sport and Cultural Industries.

This concert is made possible by the Federal Culture Prize Applaus.

Thursday, 27 April 2023
MUG - Munich Underground at Einstein Kultur
Sea Trio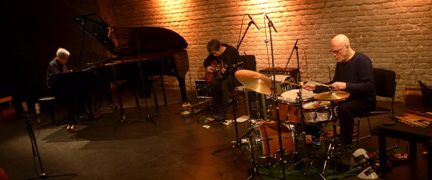 Masahiko Satoh, piano
Otomo Yoshihide, e-guitar
Roger Turner, drums
Roger Turner wrote in 2019:
The Sea Trio met at the legendary Egg Farm just outside Tokyo, and played at the hall there, a purpose-built, wood-walled intimate concert hall with a great acoustic, that had been much appreciated by Derek Bailey and Steve Lacy amongst others. I have been fortunate to have played there each year for the last few years---in duos for example with the pianist Yuji Takahashi, and the dancer Min Tanaka, as well as with Masahiko.
Saito-san, who runs the farm and the music, put the trio together. The first concert (21.02.2015) was recorded and released on Doubt Records, Tokyo. We wanted to play again , and got bookings at another legendary spot in Tokyo, Pit-Inn in Shinjuku. The place was full, and the concert was recorded for the Sea album on Relative Pitch Records, the New York label.
Masahiko Satoh played and recorded with nearly all the eminent new york jazz musicians of the late 70's and 80's. he's a great piano player. I had long heard of the legendary Masahiko Satoh, and the quality of his work with the top new york jazz musicians in the 1970's and 80's, and was amazed at some of his seminal recordings like the 1971 "Amalgamation" that featured outrageous electronica and horn sections with traditional Japanese music themes, plus the drumming of Louis Hayes throughout. Very open music, defying all conventions ( including those of western improvisation !!).
Satoh-san also wrote avant-garde masterpieces like "Metempsychosis" for the legendary Stomu Yamashita.
I had played before with Yoshihide Otomo. We worked together in Macau for a week with Carlos Zingaro in a dance performance around 1995, and also recorded a cd with a septet of improvisers that included Alexander Frangenheim, Lauren Newton and Zeena Parkins. Occasionally we play duo concerts, and have two cd releases in duo.
Otomo has become perhaps the best-known Japanese musician playing in the west, when he first blazed a trail using turntables to fire unique sounds into all kinds of musical situations. Nowadays, in fact for quite a long time, he has been playing electric guitar with his own bands , and others like this trio; and here, it can all fire with a real sense of musical danger.
Thursday, 23 March 2023
MUG - Munich Underground at Einstein Kultur
Hypersurface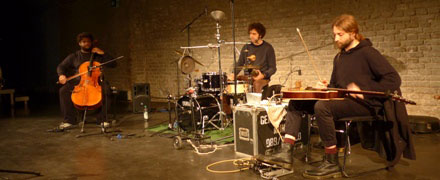 Lester St. Louis, cello
Carlo Costa, drums
Drew Weseley, guitar, objecs
Hypersurface began one afternoon in a brooklyn apartment at the end of 2018. The music had a certain vitality and freedom to it that was immediately palpable. It seemed to flow from itself with a kind of transparency that didn't necessitate any particular sound to be maintained or sustained as a role in the overall texture but, rather, allowed for collective interdependent phrases to come in and out of focus creating a modular effect in which multiple levels of timbre, density, and rhythmic activity are available at any given moment.
sound has its own life
impersonal/universal; intimate/immediate
we are told it comes from outside ourselves as vibrations traveling through the air
but our bodies are made of vibrations
resonant telepathic communion
language without concepts
we experience sound inside ourselves
[from: https://drewwesely.bandcamp.com/album/hypersurface]
This concert is made possible by the Federal Culture Prize Applaus.

Saturday, 18 March 2023
MUG - Munich Underground at Einstein Kultur
Genthon-Marchetti Duo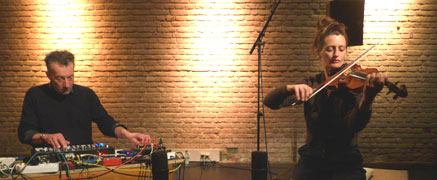 Lionel Marchetti, electronics
Anouck Genthon, violin
Phasme, Mixed-Media - Musical work for loudspeakers, violin, synthesizer and low-frequency amplifier.
The Genthon-Marchetti duo work on a style that considers space as one of the essential factors, with the target that an acoustic response, by arrangement of loudspeakers and sound volume, becomes the very substrate on which the music can grow and flourish.
The two instrumentalists invent a form of duo in which the body of the violin seems to merge with the plasticity of the synthetic sounds, and through the subtle staging of loudspeaker projection build a musical work that insists on the spatial emanation of a focus - like a single eye, a focus, a beacon pointing the way to an enchanting myth, at least a direction to be considered a lifeline, a magnetic pole.
French-born, Switzerland-based Anouck Genthon is a violinist and ethnomusicologist. Her musical approach pays particular attention to sound and hearing. By listening to the environment, she develops her work based on the conditions of sound propagation and her perception.
She explores the potential of her instrument while developing a personal language, nourished by improvisation and writing. She works in various duos with, among others, Jacques Demierre, Antoine Läng, David Meier, Lionel Marchetti, but also in large ensembles such as Le UN, Insub Meta Orchestra and the Grand Chahut Collectif.
On the one hand, her playing preserves reminiscences of the culture of the Tuareg musicians, which she got to know in Niger. On the other hand, the connections between traditional music and experimental music always arouse her curiosity. She is interested in electroacoustic and electronic music and takes part in various creative projects as a performer, composer and improviser, for example in Phasme with Lionel Marchetti.
The Frenchman Lionel Marchetti is a composer of concrete, acousmatic music and an improviser with various electronic instruments. His primary interest in music lies in the qualities of sound. He is one of a few artists who brought electro-acoustic music out of the academic studios and into relation with free improvisation in the mid to late 1990s.
As a scientist working in the CFMI (Lyon) and GRM (Paris) studios and publishing a book on the acoustic composer Michel Chion, Lionel Marchetti developed an array of microphones and loudspeakers that he uses on stage, together with tape recorders, prepared CDs , motors and radios. He often refers to his "instruments" as an "electro-acoustic device".
His live work with Jérôme Noetinger resonated with the approach of Swiss and Austrian abstractionists such as Voice Crack, Günter Müller and Werner Dafeldecker. However, Lionel Marchetti himself is mainly active in France and appears regularly at the Les Instants Chavirés club and at the Musique Action festival.
His studio work includes sound collages and academic electroacoustics, although the level of poetry and defiance of genre boundaries in his music brings him closer to Kristoff K. Roll and Luc Ferrari than to Pierre Henry or Bernard Parmegiani. His musical compositions are often referred to as "cinema for the ears".
This concert is made possible by the Federal Culture Prize Applaus.

Wednesday, 15 March 2023
MUG - Munich Underground at Einstein Kultur
Miman - Axel Dörner

Axel Dörner, trumpet
Hans Kjorstad, viola
Andreas Røysum, clarinet
Miman is an improvising trio consisting of fiddler Hans Kjorstad, guitarist and clarinetist Andreas Røysum and bassist and synthetist Egil Kalman, three of the most distinct and active young voices on the thriving Scandinavian jazz and improv scene.
Their sound is shaped by their diverse backgrounds and influences: Norwegian, English and Indian folk music blends seamlessly with sentiments aching to free jazz and contemporary music in an organic fashion that steers clear of the dogmatic. The trio has toured all over Europe the last years, and in 2022 they have released their third album and will keep spreading their sound across the continent.
Miman comes from an epic Swedish science fiction poem by Harry Martinson from 1956 called Aniara. Here the reader is presented to a situation where people are fleeing earth in giant space ships to inhabit other planets. One ship gets knocked out of it´s orbit, and it is clear that it will just drift in space untill everyone dies. Onboard they have an artificial intelligence system called Miman. Miman knows everything, but only expresses it through fragmented experiences (pictures, smells, sensations etc). It is the only thing onboard the ship that creates meaning for all the people onboard. [Andreas Røysum]
Short-term change: We were able to experience and celebrate Andreas Røysum and Hans Kjorstad at the brilliant performance of the Andreas Røysum Ensemble at the artacts festival in St.Johann in Tyrol at the beginning of March. These two musicians will also come to the MUG, but instead of Egil Kalman on bass and synthesizer they will now bring along trumpeter Axel Dörner, who was a duo partner with Andreas Røysum three and a half years ago. We are all excited to see what will happen here - it's worth being there!
Thursday, 23 February 2023
MUG - Munich Underground at Einstein Kultur
Emmeluth's Amoeba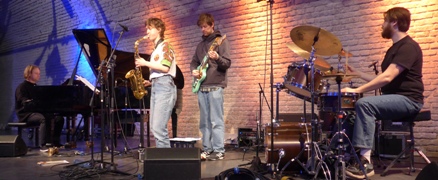 Christian Balvig, piano / DK
Signe Emmeluth, saxophone / DK
Karl Haugland Bjorå, e-guitar / N
Ole Mofjell, drums / N
An amoeba is a one-cell amorphous animal which can constantly change its shape. This quartet from Oslo, led by the Danish saxophonist and composer Signe Emmeluth, also constantly changes from complex compositional parts to calm soundscapes, from intensively improvised polyrhythmic chaos of freedom to collective breathing.
The quartet made up of four of the most exciting musicians currently on the Scandinavian improvisation scene. Emmeluth's Amoeba has toured extensively over the past three years including live concerts at the Copenhagen Jazz Festival, Nattjazz (Bergen Jazz Festival), Summer Bummer Festival (Antwerp) to name a few. Their highly energetic, creative music moves with ease between free jazz and chamber music-like forms and leaves no audience unimpressed.
Pianist Christian Balvig has made a name for himself both as a musician, leading his own groups and as a member of the Danish "supergroup" Efterklang, as well as as a composer of large orchestral music - such as for the Copenhagen Philharmonic Orchestra.
Guitarist Karl Bjorå is an unmistakable voice on the improvised music scene and has spent years recording and touring throughout Europe, the US and Asia with his own groups, Megalodon Collective, Yes Deer and Aperture.
Drummer Ole Mofjell is a force of nature, playing in duo format with Thurston Moore and touring with ECM legend Jon Balke and Norwegian powerhouse guitarist Hedvig Mollestad.
Last but not least, Signe Emmeluth, director and main composer of Emmeluth's Amoeba, has had a strong influence on the scene over the past five years. She played with Danish jazz drummer Kresten Osgood, was a member of the Trondheim Jazz Orchestra and most recently became a member of Gard Nilssen's Supersonic Orchestra.
This concert is made possible by the Federal Culture Prize Applaus.

Saturday, 18 February 2023
MUG - Munich Underground at Einstein Kultur
Borghini-Chino-Kellers

Shuichi Chino, piano
Antonio Borghini, bass
Willi Kellers, drums
With good reason we were specifically excited to welcome this trio:
First there is the Japanese pianist Shuichi Chino, a cultural icon across many genres in his native country.
Then there was the Italian bassist Antonio Borghini, who has been an integrative sound researcher in his adopted home of Berlin for two decades.
Last but not least, the German drum veteran Willi Kellers is completing this marvelous setup.
All three are well-known guests of Offene Ohren e.V., but they unite for the first time together on the MUG stage.
Indeed we witnessed a memorable evening which was suited to turn our expectations of THE traditional p-b-dr jazz-setting completely upside down. You never heard such a relaxed but simultaneously extremely skilled piano, combined with a restless drum-bass combination, creating astonishing sounds from an endless source of ideas and energy.
Born in Tokyo, Shuichi Chino has been active as a producer, composer and musician in jazz and rock as well as in theatre, dance and film since the 1970s and organizes improvisation festivals in Japan and worldwide. He has also created sound installations on the borderline to fine art. In a duo with the wandering cello performer Tristan Honsinger, he danced seemingly weightlessly over the keys of the grand piano in the black box.
Willi Kellers performed the opening concert of the MUG in February 2011 together with bassist Christoph Winckel and the English trombone legend Alan Tomlinson. With Julie Sassoon, Ruf der Heimat and Boom Box there were further concerts at Offene Ohren e.V.. His musical range is immense - from free jazz outbursts and bass drum soundwalls to delicate lyrics and kalimba-accompanied little songs.
Double bass player Antonio Borghini has been exploring the process of improvisation in the European music scene since the late 1990s. His main focus is on the collective and the development of common strategies that combine compositions, words and movements in an integrative way. This way of working led him to build long-term collective collaborations, intuition and inventiveness. With two of these collectives, die Hochstapler and the Sequoia Bass Quartet, he has already been a guest of Offene Ohren e.V.
Wednesday, 15 February 2023
MUG - Munich Underground at Einstein Kultur
Mahall-Rupp-Tom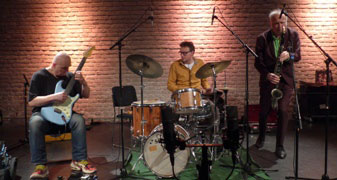 Olaf Rupp, guitar
Kasper Tom, drums
Rudi Mahall, bass clarinet, saxophone
With their eponymous LP release on the Copenhagen label BAREFOOT-RECORDS, the trio Mahall-Rupp-Tom has documented in a very powerful way that they are not concerned with just keeping traditions. It's clearly more of a fire, carving its way through category and genre boundaries, always circling around the point where the correlation of the individual voices and the overall sound of the group are more important than the background and the material from which the many individual lines are composed. Radical polytempism and intuitive, responsive compression are important means for a lively if rough and imperfect musical vision.
Rudi Mahall is a legendary figure on the international jazz and improvisation scene. As a member of Schlippenbach's Globe Unit Orchestra, Monk's Casino, and Die Enttäuschung, he is known as one of the great European improvisers and as a unique communicator on the bass clarinet.
Olaf Rupp plays the guitar like nobody else. His very individual style combines complex advanced playing techniques with a creative disrespect for genre boundaries. Its granular meta-sound quality is fed by the sound treatment of the spectralists as well as by the secondary chords of the jazz-related piano improvisers.
Kasper Tom Cristiansen has made a name for himself in European improvisation and avant-garde music in recent years. His playing draws primarily from modern music, but is also very strongly influenced by tradition and carried by his strong sense of flow and melody.
This concert is made possible by the Federal Culture Prize Applaus.

Concerts 2022
Sebastian Gramss' Bass Quartet
Friday, 18 November 202
MUG - Munich Underground at Einstein Kultur
Sebastian Gramss' Bass Quartett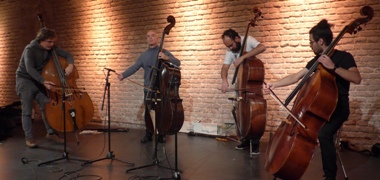 Sebastian Gramss
Dieter Manderscheid,
David Sánchez García,
Javad Javadzade
This quartet by the Cologne composer and double bass player Sebastian Gramss, which emerged from the double bass ensemble Bassmasse, presents another project by this versatile musician, who is constantly discovering new paths in music.
Originally planned as music for a string quartet in a classical formation, a double bass quartet crystallized in the course of its creation, which evokes memories of the already existing double bass quartet BASZ, but which also shows a new position in the musical spectrum of the busy and curious Sebastian Gramss.
We look forward to meeting Dieter Manderscheid again, who was last a guest at the MUG in 2018 - together with Tobias Delius, Achim Kaufmann and Martin Blume.
David Sánchez García will fly from Mexico especially for this tour. In Mexico he is one of the figureheads of the local improv scene.
Javad Javadzade comes from contemporary music (Azerbaijan Symphony Orchestra, later solo bassist with the Georgian Philharmonic Orchestra) and experiments with new forms of music presentation.
Sebastian Gramms received the German Jazz Prize 2022 twice this year: On the one hand, his ensemble Hard Boiled Wonderland (with the album Music Resistance) was awarded the Special Jury Prize. On the other hand, his ensemble States of Play received the prize in the categorie Broadcast production of the year for its radio project Klänge der Stadt - Sonification on WDR 3. Congratulations!
Tuesday, 15 November 2022
MUG - Munich Underground at Einstein Kultur
Satoko Fujii - Joe Fonda - Emil Gross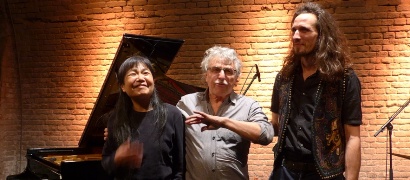 Satoko Fujii, piano
Joe Fonda, bass, flute
Emil Gross, drums
Satoko Fujii, Japanese pianist, and Joe Fonda, American bassist, had a duo concert at Offene Ohren e.V. in 2017. This time they bring the young Austrian drummer Emil Gross to Munich.
This concert is definitely a highlight of our autumn program: a trio with immense range and accurate style in every moment of their performance.
With more than 80 recordings by now, Satoko Fujii is an icon of the Japanese free music scene, oscillating seamlessly between improvisation, classical music, folklore, jazz, heavy metal and punk. Joe Fonda plays more jazz-grounded, but constantly makes excursions into the lyrical, experimental and also into the humorous, occasionally switching to the flute.
This duo came together in Portland (Maine/USA) at the end of 2015 for their first CD production, on the initiative of Joe Fonda. And it was this CD that immediately convinced us to get them for a performance at Offenen Ohren e.V..
The duo is complemented by Emil Gross, whose playing moves in the field of tension, between jam rock, experimental improvisation, jazz, blues, rock steady and Moroccan music.
The musicians are supported by the Japanese Cultural Institute:

The 10-year Einstein culture anniversary celebrations have just ended, we are already celebrating the next anniversary: 20 years of Spill!
Monday, 17 October 2022
MUG - Munich Underground at Einstein Kultur
SPILL & Guests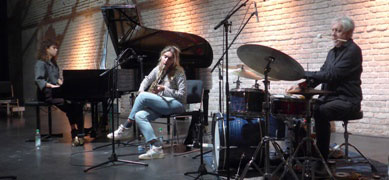 Magda Mayas, piano
Christine Abdelnour, alto saxophone
Tony Buck, drums
Short notice: Unfortunately, Angharad Davies is unable to perform due to illness.
Spill is a German-Australian piano-drums duo from Berlin, with Magda Mayas on piano and Tony Buck on drums. In the 20 years of its existence, the duo has turned inside out quite a few expectations of these two instruments.
Percussively played piano has been known since Cecil Taylor's "88 tuned drums", but rarely a drummer caring so much about melodics, pitch and colors of sound could be witnessed.
Spill is not based on well-known principles such as call-response, melody-rhythm or theme and accompaniment. The friction created by the two musicians is instead the result of the fact that their musicality is so continuously and seamlessly intertwined that intensive noise clusters, filigree miniatures, expansive soundscapes or exquisite sound creations flow into one another completely organically.

Ever so often in past years, Magda Mayas and Tony Buck have invited special guests also to their anniversary tour, who will creatively further expand this universe of sound.
On the one hand there is the Welsh violinist Angharad Davies, who is oscillating between the worlds of contemporary composition and improvisation (for example with Apartment House, Axel Dörner, Taku Unami), on the other hand the French-Lebanese alto saxophonist Christine Abdelnour,, who is also a duo partner of Magda Mayas, and who was heard already earlier at the MUG, together with the sound artist Pascal Battus.
What awaits us on this evening is unpredictable, but certainly fascinating and ear-opening in the best sense of the word!
Spill's jubilee tour is supported by German Musikfonds:

Saturday, 15 October 2022
MUG - Munich Underground at Einstein Kultur
Concert as part of the Einstein Kultur 10-year anniversary program
XPACT II

Phil Wachsmann, violin, electronics
Harri Sjöström, saxophone
Paul Lytton, percussion, electronics
Erhard Hirt, guitar
Anniversary dates are always opportunities to look back. And since both the MUG (Munich Underground - vulgo Hall 4) and the Offene Ohren e.V. were already warrant for unusual, fascinating and inspiring musical experiences at this location, quite a while before the first decade of the Einstein Kultur, a separate - and even more outstretched - retrospect is allowed, which nevertheless points to a fascinating common future:
At the beginning of the 1980s, Central European musicians took up the London scene's very own art of improvisation, which took them a huge step away from American free jazz.
One of the key bands of that time came from NRW: XPACT
This band remained the standard and point of reference for free music for many years before the ensemble musicians merged into other formations, first of all, the King Übü Orchestrü.
Music groups with a revival - line-up after almost 40 years are not rarely viewed with skepticism. And XPACT II is just such a project. Their predecessor released their first and only album in 1984, a classic of second generation European free jazz.
Their new album, that was released last year, proves that we can look forward to this reunion with excitement rather than doubts. Complete sound abstraction can also be expected in the MUG in Einstein Kultur - timeless music that demands concentrated listening. This was indeed worth waiting for!
"They leave no doubt that this is distinctly quartet music: material is introduced and picked up, processed or discarded between the participants, the music evolving with a sure sense of musical direction as ideas overlap or interact with one another." (Kenneth Ansell, The Wire on XPACT II's debut album)
XPACT III could have been the headline for the concert at the MUG. Because the cast had to be changed at short notice: Phil Wachsmann, violin, electronics, and Harri Sjöström, saxophone, replaced Hans Schneider and Stefan Keune. And so the music was equally familiar and adventurous, but definitely inspiring for everyone who was there: A perfect event for celebrating 10 years of Einstein Kultur!
XPACT is supported by German Musikfonds:

Monday, 05 September 2022
Halle 6 - Raum für Zeitgenössische Kunst aller Sparten
Will Guthrie, Drums & Percussion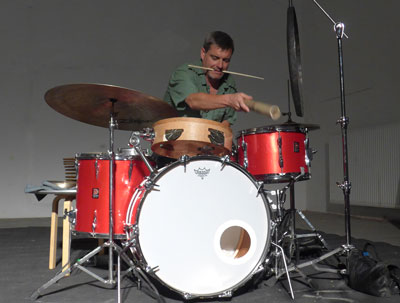 Will Guthrie is an Australian drummer/percussionist based in France, who we caught sight of at this year's Ulrichsberg Kaleidophon Festival with his nine-piece percussion/gamelan group, Ensemble Nist-Nah.
He first made a name for himself within the Australian jazz scene, establishing himself at a young age as a major presence by winning the Wangaratta National Jazz Awards for drums in 1997 and going on to perform with many of Australia's most celebrated jazz musicians.
In the new millennium, his work took a long detour away from the drum kit through junk electronics, extreme amplification and electro-acoustic techniques, documented on a series of solo and collaborative recordings from these years.
Alongside continuing his electro-acoustic work, in the last decade, Will Guthrie has returned to the drums with a vengeance, developing a series of solo works marked by a radical single-mindedness, from relentless rhythmic workouts to earth-quaking explorations of the bass frequencies of gongs and other metal percussion instruments.
In the crowded world of free jazz/improv percussion, Guthrie's work is distinguished from the delicately pointillist approach of many European improvisors by its rhythmic sophistication, unashamed virtuosity and undeniable physicality, touching on aspects of world musics from Javanese gamelan to South Indian Carnatic music.
The Einstein Kultur takes a summer break. That's why we are guests with this concert - for the first time - in Hall 6 with Colin Gilder. This stage is ideal for the music being presented.
Friday, 24 June 2022
MUG - Munich Underground at Einstein Kultur
McPhee - Edwards Duo
John Edwards, bass
Joe McPhee, saxophone, trumpet
One of the great moments in the long history of the artacts festival in St. Johannin Tirol took place in 2019: in this duo lineup (at that time even a world premiere), Joe McPhee & John Edwards touched the listening crowd during their performance both with spirituality as well as enormous playfulness.
We are happy to be able to experience this event here in Munich in an Offene Ohren e.V.concert.
The legendary African-American trumpeter and saxophonist Joe McPhee has already celebrated his 82nd birthday. He is still teaching the spirit - now even to two generations of younger musicians - at least when it comes to spirituality and emotionality of musical expression.
Since the late 60s he has had a decisive and lasting influence on the creative and free jazz scene. His emotionally deeply touching playing, his complex compositions and musical concepts secure him a sunny spot in the history of jazz music. At our anniversary concert (in duo with Paal Nilssen-Love in May 2019), you could also experience this.
Now he's coming back to the MUG, this time with one of the currently most sought-after bassists in the free playing style, and already something of a regular of the Offene Ohren e.V., John Edwards. The Brit seems to have been redefining the word Brexit for years, and his countless trips to festivals and clubs across Europe and the rest of the world honor him as one of the greats of the genre. In addition to Joe McPhee, his play partners include other big names such as John Butcher, Phil Minton, Roger Turner, Sunny Murray and Louis Moholo Moholo.
Friday, 10 June 2022
MUG - Munich Underground at Einstein Kultur
Max Johnson Trio
Anna Webber, saxophone, flute
Max Johnson, bass
Michael Sarin, drums
The American Max Johnson, virtuoso double bass player and composer, is finally presenting his new trio with Anna Webber (saxophone, flute), and Michael Sarin (drumset) at the MUG (with a delay due to corona). Their music is a melange of chamber music, free improvisation and the traditional jazz trio sound.
They have worked with artists such as John Zorn, Anthony Braxton, Mark Dresser, Jen Shyu, William Parker, Simon Nabatov. This project highlights the individual sounds and experiences of these three unique voices, as they interpret this breathtaking music in a singular way that is truly their own. Music samples of the trio are available on youtube.
"Bassist Max Johnson is one of the most prolific and versatile musician/composers in music today" [Brad Cohan, New York City Jazz Record]
2014 the music critic Peter Margasak (chicagoreader.com) wrote about Anna Webber: Reedist Anna Webber, a Brooklynite by way of British Columbia, is one of the most exciting new arrivals on the New York avant-garde jazz scene in the past couple years [...].
Her work as componist and reedist has received numerous awards. Worth reading is a portrait of her, published in the Jazz Podium 11.2021 (p. 7ff).
Over the last twenty-five years, American drummer Michael Sarin has been at the center of New York City's genre-bending jazz and improvisation community. His versatility and musical wit helped forge long associations with forward-looking artists like Thomas Chapin, Dave Douglas, Myra Melford, Ben Allison and David Krakauer.
But it would be too easy to just put the label "Offene Ohren goes jazz" on this concert. On the contrary: This is another example of the uselessness of trying to find a label for music that defies classification. Get ready for an exciting concert of improvised music - outside any box!
Saturday, 28 May 2022
MUG - Munich Underground at Einstein Kultur
Shoji Hano - Hans Peter Hiby Duo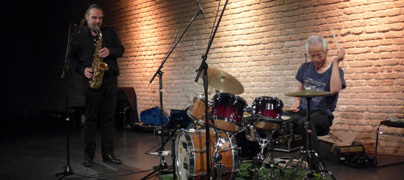 Hans Peter Hiby, tenor saxophone
Shoji Hano, drums
Shoji Hano is a high-energy drummer between Jazz, Rock, Improv, traditional Japanese Music, and also invented his own, personal style, based on the concepts of Shintaido. His first drumming experience was at the age of four, when he played a traditional Japanese drum at the Kokura Festival. He began playing the western drum set at 15. It was around this time that he also started listening to jazz and studying the drumming of jazz masters such as Max Roach, Art Blakey and "Philly" Joe Jones. From the 90ies, he had contact to the FMP-scene in Berlin, and often toured in Europe and USA, among others being duo partner for Peter Brötzmann, with whom he also released three duo albums.
In the MUG he plays in duo with Hans Peter Hiby.
For a long time it was quiet about the saxophonist Hans Peter Hiby. After a long break, he has been back since 2015. With his trio Hiby-Bardon-Hession he recorded the highly acclaimed CD Roots (Not Two Records, 2017) and played with this trio many successful concerts in England and Germany in the years 2016-2019.
His continuity in the further development of his own sound drew the attention of Peter Brötzmann, who then invited him to a successful and sold out duo concert in Wuppertal in 2018.
Since the 80s he has worked in various lineups and repeatedly in a duo with drummers such as Paul Hession, Martin Blume, Louis Moholo. Together, they repeatedly developed new musical ideas and crossed boundaries.
Now he meets one of the most famous Japanese drummers: Shoji Hano. The duo Hans Peter Hiby – Shoji Hano promises high-enery free jazz of the highest quality.
Montag, 16 May 2022
MUG - Munich Underground at Einstein Kultur
FLAMINGO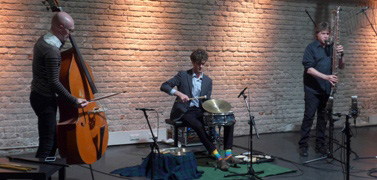 Adam Pultz Melbye, bass
Christian Windfeld, snare drum & objects
Chris Heenan, double bass clarinet
The Trio Flamingo should also have played at the MUG already last year. One year later, it's about time that we finally can realize this:
The unusual lineup of contrabass clarinet, snaredrum and double bass already guarantees for a very special, characteristical sound. But also their highly personal approach to these instruments, their interaction and researcher's spirit contributes to a unique musical experience.
This trio explores sound, texture and dynamics. Sometimes verging on the threshold of hearing and at other times engaging in dense layers and waves of sound, the music of Flamingo creates a poetic space in which pure sound phenomena step forth on the eternal backdrop of silence.
Flamingo has performed at festivals and venues throughout Denmark, Germany and the US and has released albums on Relative Pitch, Lydhør and Barefoot Records. In 2017, the trio completed a residency at Kunsthal Nord in Aalborg, Denmark, performing 72 concerts in a month and generating as many 3D printed sculptures. The project, namedEvery Vessel records and dramatises the history of its manufactureis a unique and cutting-edge multimedia installation integrating live performance, motion and gesture tracking, machine-learning and 3D printing to create a visual representation of music and its environment.
The text to their CD Loud (May 2018) reads: "Mastered by Werner Dafeldecker, the rich quality of sound is heard in virtual sections, as the band builds and subsides to near silence, developing new timbral landscapes in intuitive and informed ways. (…) The music unfolds with patience, and the listener finds themself enveloped in vortexes of sound, or alone in a dark passage where indeterminate obstacles and events face them. Eerie and encompassing, an extremely interesting album." http://www.squidco.com/
Tuesday, 19 April 2022
MUG - Munich Underground at Einstein Kultur
SWQ - Sandra Weiss Quintet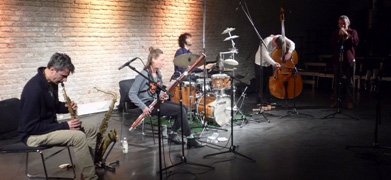 Jonathan Moritz , soprano, tenor saxophone
Sandra Weiss, alto saxophone, bassoon
Carlo Costa, drums
Sean Ali, bass
Kenny Warren, trumpet
Sandra Weiss is a Swiss alto saxophonist/bassoonist. Her quintet SWQ, formed during a stay in Brooklyn, is comprised of Jonathan Moritz (soprano and tenor saxophone), Kenny Warren (trumpet), Sean Ali (bass) and Carlo Costa (drums).
SWQ is a journey into the vast universe of sound, where one rambles, resolving into a billow of sound that evolves into different shapes and densities.
The instruments are the source of a variety of sounds and noises, which are not necessarily recognizable as a saxophone, bassoon, trumpet, bass or drum.
"That instrumentation suggests a conventional jazz group, but that illusion ends with the first note. The focus is less on line than on the minutiae of sound magnified to a central place in the music. [...], all of it possessing an underlying force varying from piece to piece but that can suddenly take on extraordinary momentum without the appearance of a conventional musical line. [...]" [Stuart Broomer, The New York City Jazz Record April 2016]
Sunday, 03 April 2022
MUG - Munich Underground at Einstein Kultur
Harnik - Swell Duo
Elisabeth Harnik, piano
Steve Swell, trombone
The duo of Harnik/Swell first convened in 2019 and was promptly shut down the following Covid-19 year of 2020. But they are back, doing their second European tour.
For years, Steve Swell has been one of the most versatile and sought-after musicians to emerge from New York's downtown scene. He constantly questions the parameters of how a trombone should be played and is equally at home in free jazz, in contemporary electronic music and in the blues.
Elisabeth Harnik, one generation younger, has successfully made her way from the Austrian to the front line of the International improvisation scene. Although very versatile in her playing, from solo to the formative piano voice in large ensembles, her preferred musical setting seems to be the duo. Partners include Joelle Leandre, Andrea Centazzo, Alison Blunt, Frank Gratkowski; and now: Steve Swell.
The constantly surprising improvisational statements are entitled Tonotopic Organization. The theory of tonotopy is – from a dry scientific point of view – a neurobiological attempt to explain the multi-stage conversion of heard sounds into electrical neuronal impulses.
It's a good thing that the music of this duo exists: In constant dialogue, these complex processes are transformed into an organic flow, with the tonos, or tension, constantly ensuring that the topos, the musical space that the two are constantly developing, has a new surprise in store behind every corner.
In any case, one thing is for sure, when these two improvisational musicians perform, one thing is needed above all: open ears!
Thursday, 31 March 2022
MUG - Munich Underground at Einstein Kultur
Jones Jones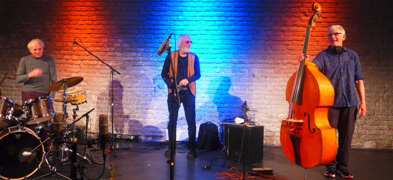 Vladimir Tarasov, percussion
Larry Ochs, sopranino, tenor saxophone
Mark Dresser, bass
Three long-time masters of the improvised music world — Mark Dresser, Larry Ochs und Vladimir Tarasov — team up as Jones Jones for genuinely touching, sometimes meditative and sometimes explosive sets of music.
The trio first performed as a unit in 2006 for one concert in the San Francisco Bay Area; that concert felt very special. It set off 15 years of leaderless sound-explorations among three musicians whose ability to listen and respond shines forth during every trio concert.
Supergroup is old rock music terminology. No one in Jones Jones thinks of themselves in those terms. Nevertheless, each one of these musicians has been involved in critical groundbreaking music in important ensembles outside of Jones Jones. The interesting thing is if you mention the classic Anthony Braxton Quartet (Braxton, Crispell, Dresser, Hemingway), the Rova Saxophone Quartet (Ochs, Ackley, Raskin, Voigt) or the Ganelin Trio (Ganelin, Tarasov, Chekasin), despite the game-changing music produced by each of these bands, there's no guarantee that people today will make the connection. Pity, I can't stress enough just how groundbreaking those three early 1980's strands of history are to the development of the post-new wave of avant garde jazz today.
Dresser, Ochs and Tarasov, otherwise known as Jones Jones, are no throw-back to past glories. They inhabit our millennium as contemporary Global nomads. ''They each have homes, they chose to travel.'' [--> Steve Day review of The Moscow Improvisations in SandyBrownJazz.co.uk]
Performing entirely improvised music, every Jones Jones musical performance adds up to something unique that could only have happened within this particular trio configuration.
Thursday, 10 March 2022
MUG - Munich Underground at Einstein Kultur
Sestetto Internazionale

Achim Kaufmann, piano
Ignaz Schick, turntables, electronics
Harri Sjöström, soprano saxophone
Phil Wachsmann, violin
Veli Kujala / accordion
Gianni Mimmo, soprano saxophone
The Sestetto Internazionale is a group with a very unusual lineup. It was Finnish sax player Harri Sjöström who brought together this sextet for a tour of Finland in 2015. His European colleagues are the Finnish accordionist Veli Kujala, the Italian soprano saxophonist Gianni Mimmo, and Achim Kaufmann and Ignaz Schick from Berlin on piano and turntables respectively.
One musician has changed, however: instead of british violinist Alison Blunt, we welcome another englishman to the group, and one who is very well-known to our improvisation concert visitors: Phil Wachsmann's violin was one of the 14 "Improvisers Voices" in the very successful Festival Soundscapes #3 last October during the introduction weeks of the Neue Schwere Reiter, organized by Sjöström together with Offene Ohren e.V..
Brilliant interplay, astounding voice progressions and declinations of timbres are the hallmarks of this ensemble forging together some of the most innovative protagonists on the current improv scene.
We can look forward to a thrilling performance, boasting inventive instant compositions, vibrant sophistication, contemporary impressions, ingenious tales and detailed soundscapes.
####
The Bayerische Rundfunk has recorded the concert live. If you want to get in the mood for the concert: You can buy the complete concert here, as CD od digital album LIVE IN MUNICH 2019 - Sestetto Internazionale: https://harrisjostrom.bandcamp.com/album/live-in-munich-2019-2.
Sunday, 13 February 2022
MUG - Munich Underground at Einstein Kultur
Bows & Arrows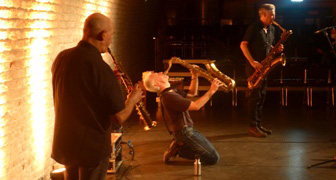 Michel Doneda, soprano, sopranino saxophone
Philippe Lemoine, tenor saxophone
Simon Rose, baritone saxophone
Almost the entire spectrum of the woodwinds will be on the MUG stage this evening: soprano/sopranino sax, tenor sax and baritone sax. The owners of these instruments, three sound researchers from France and England, call their trio "Bows & Arrows".
We witness a perfect example of non-idiomatic collective improvisation that defies prediction. All the possibilities of breath, difractions, rustles, gravelly vibrations, infinite meanders, magical resonances open up to our ears. The sounds swirl, combine, enrich each other, get lost in unexpected areas, magnetic fields of the imagination. Very strong, very deep..
In addition to our always welcome guest from France, the soprano saxophonist Michel Doneda, we introduce the other two trio members for the first time to the Munich audience: Simon Rose, saxophonist, author and music theorist, Brit and Berliner by choice, on baritone sax; and, also from France, Philippe Lemoine, active in the experimental and contemporary jazz and improv scene since the 1990s, on tenor.
Wednesday, 02 February 2022
MUG - Munich Underground at Einstein Kultur
Werckmeister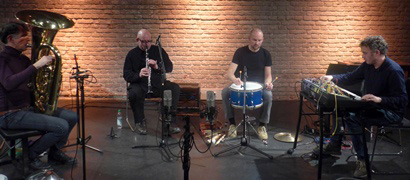 Carl Ludwig Hübsch, tuba
Philip Zoubek, synthesizer
Markus Eichenberger, clarinets
Etienne Nillesen, extended snare drum
With clarinets, tuba, synthesizer and snare drum, Werckmeister is a rather unusual orchestrated quartet. The ensemble was named after a musician and music theorist who lived in the 17th century, and published his treatise "Musical Temperature" at the time. Then as now, it's all about the temper/tuning/mood of the instruments, and the listener is introduced to a distinctly tonal, sensitive acoustic world.
All the four "masters of work" ("Werckmeister") were our guests already in other groups: Philip Zoubek in a duo with Paul Hubweber (then as a pianist), Markus Eichenberger in an extended duo with Daniel Studer and Axel Dörner, Etienne Nillesen most recently in the Cajlan-Wissel-Nillesen trio, as well as one of our "permanent guests": Carl Ludwig Hübsch, last year with "Diaphane" and as co-leader of the MJO in the Black Box am Gasteig..
Concerts 2021
Donnerstag, 25. November 2021
MUG – Münchner Untergrund im Einstein Kultur
Denzler-Gerbal Duo – Sbatax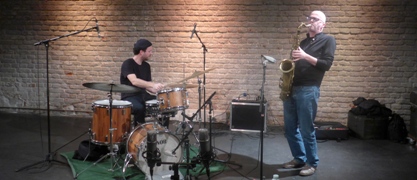 Antonin Gerbal, Schlagzeug
Bertrand Denzler, Tenorsaxofon
Bertrand Denzler und Antonin Gerbal arbeiten seit 2011 zusammen, unter anderem in den Gruppen Zoor, Denzler-Gerbal-Dörner, Protocluster, Remote Resonator, ONCEIM. Seit 2012 spielen sie auch als Duo.
Ihr aktuelles Projekt Sbatax ist die Momentaufnahme eines hochenergetischen musikalischen Flusses – treffender wäre eigentlich zu sagen, die musikalische Umsetzung eines reißenden Stroms.
Elementare Naturgewalten sind aber nur die halbe Wahrheit: Geschwindigkeit, Muster und fragmentarische Motive werden miteinander verflochten, überlagert, modifiziert und erneut injiziert, um Soundzyklen und Spiralen zu erzeugen. "Was kommt jetzt?" ist die unausgesprochene Frage, die den Zuhörer konstant auf der Stuhlkante balancieren lässt.
Oder, wie es Stef Gijssels im freejazzblog.org ausdrückte: «This is high energy power music.»
Ende August 2020 ist (nach Heretofore, 2015) ihre zweite CD Sbatax bei Umlaut Records erschienen.
Sunday, 21 November 2021
MUG - Munich Underground at Einstein Kultur
KUZU – Dave Rempis Trio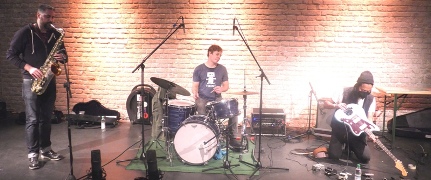 Dave Rempis, Saxofone
Tyler Damon, Schlagzeug
Tashi Dorji, Gitarre
"Hartgesotten, aber geduldig" - so beschreibt Dave Rempis das Trio KUZU, das im Herbst 2017 zusammenfand.
Der Saxofonist Dave Rempis, eine fixe Größe der Impro-Musikszene in Chicago, arbeitete damals sowohl mit Tashi Dorji (Gitarre) als auch mit Tyler Damon (Schlagzeug/Perkussion) jeweils einzeln im Rahmen einer langen Solo-Tournee durch die USA.
Tashi Dorjis und Tyler Damons Arbeit als Gitarre-Perkussion-Duo hatte sich zu diesem Zeitpunkt bereits einen Namen gemacht. Deren raffinierter Sound changiert beständig zwischen improvisierter Musik, Industrial Rock und einer Vielzahl noch undefinierter musikalischer Territorien.
Die Einbindung von Dave Rempis in diesen Kontext war ein logischer nächster Schritt: Damit eröffnete sich eine unglaublich frische Sicht auf die Möglichkeiten, die der spontanen Komposition innewohnen.
Musikalisch erzeugen diese drei eine hochgradig fokussierte Klangpalette. Elemente kalligrafischer Strenge wechseln sich ab mit absichtslos scheinenden Gedankensprengseln, die sich unversehens zu einem unaufhaltsamen Energie-Tsunami aufbauen können. Diese Wellen sind jedoch nie impulsiv oder ungestüm um ihrer selbst willen, sie entwickeln sich stets fließend, logisch und geduldig aus einfachen und klar definierten Quellen.
Dave Rempis' Vorliebe für pentatonische Melodien und raue und trommelnde Klangfarben verbindet sich nahtlos mit Tashi Dorjis fettem, rohem Klang und einzigartigem Ansatz zur Intonation, gestützt durch Tyler Damons schnelles und dennoch kraftvolles Schlagzeugspiel – um eine Musik zu produzieren, die zu jedem Zeitpunkt den Spannungsbogen ihrer musikalischen Erkundungen hält, ohne jemals seine Koordinaten zu verlieren.
In dieser Musik ist die gegenseitige Vertrautheit der Musiker zu spüren, wie sie sich nur in langen gemeinsamen Touren kreuz und quer durch die USA entwickeln kann. Ihre fünfte CD All Your Ghosts In One Corner ist Anfang Oktober 2021 bei Aerophonic Records erschienen. Ihr Europa-Debüt führt sie im November im Rahmen einer 17-Konzerte-Tournee auch nach München.
Tuesday, 16 November 2021
MUG - Munich Underground at Einstein Kultur
This concert is part of the trilogy
Aspects on Improvisation 2021
Steve Beresford Double Trio
& Blume + Houtkamp
& Gratkowski + Tramontana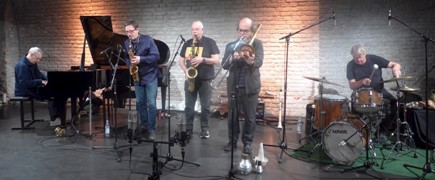 Steve Beresford, piano, objects
Frank Gratkowski, reed
Luc Houtkamp, saxophone
Sebastiano Tramontana, trombone
Martin Blume, drums
Auch Improvisation hat seine Geschichte, seine Wurzeln und seine Erfahrungen. Spontaneität will wohl überlegt sein, so sagt schon ein wohlbekanntes Oxymoron. Daher feiert der Offene Ohren e.V. das Lebenswerk eines der konsequentesten und radikalsten, gleichzeitig aber auch humorvollsten und leider viel zu unterbewerteten Improvisatoren des 20./21.Jahrhunderts, des Engländers Steve Beresford.
An diesem Abend soll gezeigt werden, wie revolutionär Improvisationsmusik in ihrer jeweiligen Entstehungszeit schon immer verstanden wurde, obwohl sie ja eigentlich die ursprünglichste Form musikalisch kreativen Ausdrucks ist.
Doch genau dies ist die Crux: Neues finden bedeutet Ausprobieren, Wagnis, und auch die Bereitschaft zum Scheitern. Das war auch ein Teil des Lebensweges von Steve Beresford, der aber jedem Scheitern neue Erkenntnisse abgewinnen konnte und dies teilweise auch provozierte.
Diese Eigenschaft hat er sich bis heute bewahrt.
Zwei seiner Trios, die zu diesem Event eingeladen wurden, werden musikalisch Zeugnis dafür ablegen. Steve Beresford (Piano) mit Frank Gratkowski (Holzblasinstrumente) und Sebastiano Tramontana (Posaune) zum einen, sowie mit Luc Houtkamp (Saxofone) und Martin Blume (Schlagzeug) zum anderen.
Die Musiker werden sich im Finale zu einem Quintett auf der Bühne des MUG versammeln und wiederum zu Neuen Ufern aufbrechen.
Friday, 12 November 2021
MUG - Munich Underground at Einstein Kultur
Hautzinger – Normand – Malmendier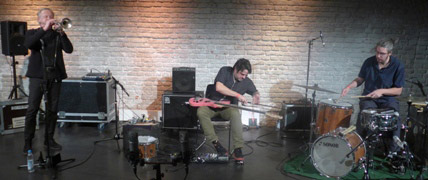 Franz Hautzinger, trumpet
Eric Normand, electric bass
Tom Malmendier, drums
Last year the concert had to be canceled due to the covid-19 pandemic. We are now looking forward to this brand new trio, from different latitudes and longitudes, unified by the need for open musical exchange based on their own roots in variable and interdisciplinary genres.
Was diese drei Individualisten eint, ist vielleicht die Beschäftigung mit größeren Ensembles und über längere Zeit: Franz Hautzingers Regenorchester, Eric Normands GGRIL oder VEE, und Tom Malmendiers d-i-e. Was für einen Einfluss – oder ob dies überhaupt einen Einfluss auf das aktuelle Trio haben wird, ist nicht vorhersehbar. Ganz klar ist aber: Hier sind Offene Ohren gefragt!
Franz Hautzinger studied trumpet and composition at the Graz Music Academy and at the Vienna Conservatory with Robert Politzer. From 1989 he has taught at the University of Music and Performing Arts in Vienna, and he also worked - musically influenced by Miles Davis' Modal Jazz, then by Bill Dixon - at recording sessions for the Extraplatte label with bands such as Nouvelle Cuisine and Striped Roses around Helge Hinteregger and Werner Dafeldecker.
His debut album Bent was released in 1996 as a quartet. In 2000 he presented the solo album Gomberg, followed by Dachte Musik (2001), both on the Grob label. He also worked with Derek Bailey, Boris Hauf, Mia Zabelka, the Max Nagl Ensemble and the London Improvisers Orchestra. Since 2013 he has also been on tour (and guest of Offene Ohren e.V.) in a duo with the clarinetist and wondrous voice artist Isabelle Duthoit.
Another long-term project is his Regenorchester, which was created in 1995 and has shown as many changes in line-up, size and musical direction as the bubbling stylistic personality of its leader.
On the quarter-tone trumpet, Franz Hautzinger has developed an extremely personal language over the years with the use of air noises, microtones and sensitivity for the musical form. [Source wikipedia.org]
Éric Normand ist Komponist, Improvisator, Bassist, Instrumentendesigner, Songwriter und Sänger sowie Platten- und Konzertproduzent in einem. Er definiert sich als epidisziplinärer Musiker, ein freies Elektron, das von seiner Sehnsucht nach Zusammentreffen und Kommunikation getrieben wird. Für ihn kann Komposition nicht ohne Austausch existieren, da Komposition darin besteht, ein Gebiet zu schaffen, das die Improvisation erleichtert.
Freie Improvisation (E-Bass): Solo und Begegnungen. Arbeitet mit Philippe Lauzier, Pierre-Yves Martel, Jim Denley, Lori Freedman, Martin Tétreault, Arthur Bull, Franz Hautzinger, usw.
Bandleader: Eric Normand 5, Musique de Batailles, Le Veau
Kompositionen für große Improvisationsensembles, beispielsweise interpretiert von GGRIL (Rimouski), Ensemble SuperMusique (Montreal), VEE (Vancouver)
Tom Malmendier is a Belgian drummer, improviser, performer with a colorful background of a multitude of projects. The Lisbon Quartet with trumpeter Luis Vicente as well as Rodrigo Pinheiro and Hernâni Faustinho (both of whom were guests in the RED Trio at the MUG in 2014), further the Trio Ahriman – with Jean-Sébastien Mariage (electric guitar) and David Merlo (electric bass), a quartet with guitarist Fred Frith, Anil Eraslan on cello and Clara Weil (voice), a duo with Cécile Thévenot (prep. piano) and a duo with Emilie Škrijelj (accordion-turntable-sampler-electronics), with whom he has also started the indie label eux sæm in early 2020.
Tom Malmendier is also a member of the Dreieck Interferences Ensemble, a large formation of around two dozen musicians, mainly from eastern France, and whose experimental approach oscillates between collective composition and improvisation.
Sunday, 17 October 2021
MUG - Munich Underground at Einstein Kultur
Quagmire – Nina De Heney Trio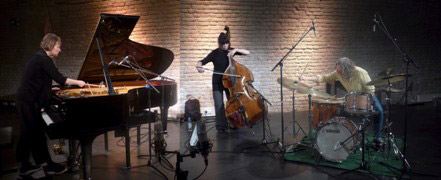 Karin Johansson, piano
Nina de Heney, bass
Henrik Wartel, percussion
Aus dem schwedischen Göteborg besucht uns Quagmire – mit Nina de Heney am Bass, Karin Johansson am Piano und Henrik Wartel am Schlagzeug, drei der renommiertesten Musiker der skandinavischen zeitgenössischen Musikszene.
Bereits seit einigen Jahren erforscht dieses Trio beständig die musikalischen Territorien, die durch Instant Composing entstehen und zwischen expressiven Klängen, Rhythmen und Texturen balancieren.
Konzeptionell liegt dieses Klaviertrio auf der sound-orientierten Seite. Man hört mehr Reminiszenzen an AMM als an die Jazztradition, bedingt durch die erweiterten Spieltechniken als auch durch den individuellen persönlichen Stil der Musiker.
Ihre Musik ist wie eine offene Tür zu einer manchmal schwankenden inneren Vorstellungswelt, die sich in einem Geflecht aus sich ständig verändernden Schwingungen und einem Irrgarten aus Klangpfaden manifestiert. Schichten kunstvoller rhythmischer Texturen breiten sich über einen Klangteppich aus, der die Wände eines imaginären akustischen Raums für noch unbekannte Rituale formt. Intuitive Echtzeit-Kompositionen.
Die Pianistin Karin Johansson arbeitet oft mit dem experimentellen Gitarristen Finn Loxbo zusammen. Schlagzeuger Henrik Wartel ist bekannt durch seine Zusammenarbeit mit schwedischen Jazz-Ikonen wie dem Posaunisten Eje Thelin, Sängerin Monika Zetterlund oder dem polnischen Trompeter Tomaz Stańko.
Nina de Heney wuchs in der Schweiz auf und lebt seit Anfang der 80er Jahre in Schweden. Sie ist solistisch aktiv, wie auch in verschiedenen Gruppen. Eine langjährige Zusammenarbeit gibt es zum Beispiel mit Lisa Ullén im Duo. 2014 war sie mit Raymond Strid und Henrik Nørsteb bereits beim Offene Ohren e.V. zu Gast im MUG. Zusammen mit der Tänzerin und Choreographin Anna Westberg tritt sie als Duo auf - Tanzperformance und Konzert zugleich. Mit ihr gründete sie 2008 das Wanderfestival Dance'n'Bass.
Friday, 08 October 2021
MUG - Munich Underground at Einstein Kultur
Diaphane

Raphael Loher, piano
Frantz Loriot, viola
Carl Ludwig Hübsch, tuba
Carlo Costa, drums
Frantz Loriot (Viola), Raphael Loher (Piano), Carlo Costa (Schlagzeug) und Carl Ludwig Hübsch (Tuba) erschaffen gemeinsam eine reiche akustische Klangwelt, in welcher der Fokus auf dem Moment des Entstehens liegt.
Durch die Verwendung moderner und selbstentwickelter Spieltechniken kreieren die vier Musiker im Zusammenspiel eine breite musikalische Vielfalt mit viel Liebe zum Detail.
In Konzentration auf die Farbgebung erzeugen sie feingliedrige und sensible Klänge. Diese dienen als Material für fokussierte und kommunikative Improvisationen in denen auch leise Stellen und Pausen einen wichtigen Platz einnehmen. Transparent und geheimnisvoll zugleich entsteht so ein einzigartiger und eindringlicher Sound.
Friday + Saturday, 01 + 02 October 2021
Schwere Reiter
The concerts are part of the trilogy
Aspects on Improvisation 2021
European Improvisation at it´s best!
Soundscapes #3 Munich

Veli Kujala, accordion / FIN
Floros Floridis, clarinet, bass clarinet / GR
Sebastiano Tramontana, trombone / I/D
Emilio Gordoa, vibraphon, percussion / MEX
Kalle Kalima, guitar / FIN
Dag Magnus Narvesen, drums / N
Matthias Bauer, bass / D
Lawrence Casserley, electronics / UK
Wilbert de Joode, bass / NL
Steve Heather, drums, percussion / D
Libero Mureddu, piano / I
Giancarlo Schiaffini, trombone / I
Harri Sjöström, soprano saxophone / FIN
Phil Wachsmann, violin, electronics / UK
Soundscapes Festival # 3 (2021) once again brings together a round dozen top musicians from the international avant-garde music scenes from Finland, England, Norway, Italy, Mexico, Holland, Greece, and Germany.
The two-day festival provides deep insights into the exciting world of free improvisation and contemporary composition. In continuous interplay, the audience is drawn into the maelstrom of the here and now – sometimes in fascinating real-time dialogues of ad-hoc duos or smaller ensembles, sometimes in rousing tutti sequences of all participating musicians.
As in the previous 2018 edition, the formal structure remains the same: on each of the two evenings there will be two long concerts with continuously changing instrumentations, to then culminate in an intense sound experience with all the musicians involved and its crowning conclusion.
The Soundscapes idea originated in a loose sequence of improvisation concerts in Berlin in 2013, initiated by the enterprising Finnish soprano saxophonist Harri Sjöström, initially as an encounter between Finnish musicians and international musicians established in Berlin.
In 2016, the first "Soundscapes X-Tension" resulted in the form of a festival in Helsinki, already then with the focus of offering Finnish and international improvisation musicians and instant composers a joint free platform.
Two years later, in 2018, this idea was further concretised in a second festival, also in Helsinki (documented on a double CD as "Balderin Sali Variations").
The festival in Munich takes place in the opening weeks of the newly built hall of the Schwere Reiter venue.
These series Aspects on Improvisation 2021 were only been possible to realize thanks to the NEUSTART KULTUR program within INITIATIVE MUSIK, under the patronage of Dr. Monika Grütters, Minister of State for Culture and the Media, Germany.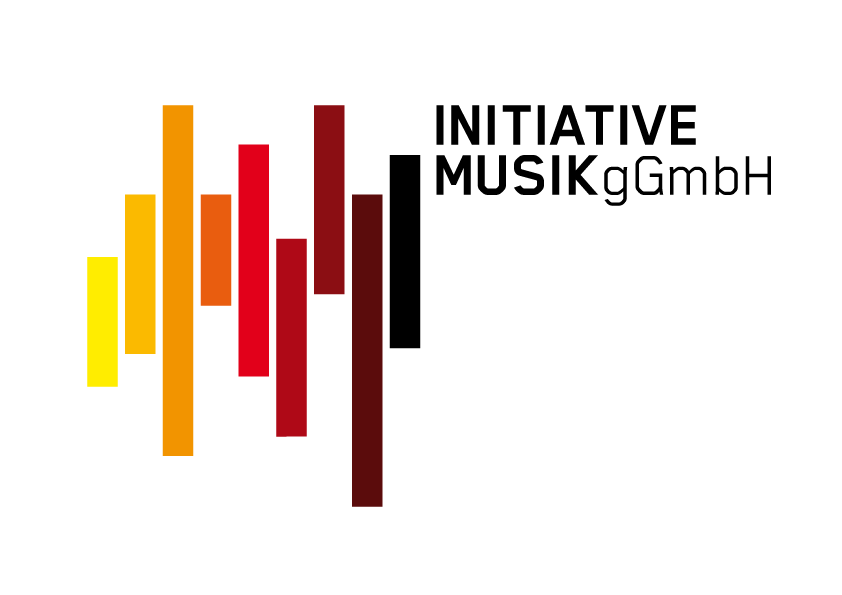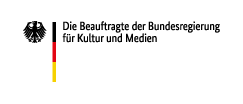 Wednesday, 15 September 2021
MUG - Munich Underground at Einstein Kultur
Pateras - Noetinger Duo: A Sunset for Walter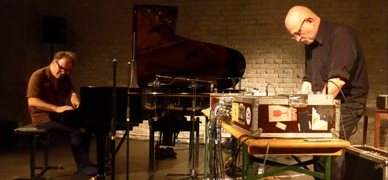 Anthony Pateras, Piano
Jérôme Noetinger, Elektronik, Tonbandgeräte
Der Australier Anthony Pateras ist seit Ende der 90er Jahre als Komponist, Pianist und elektronischer Musiker aktiv. Der französische Soundarchitekt Jérôme Noetinger ist eine der markantesten Stimmen der zeitgenössischen elektronischen Musik.
Als artists in residence 2018 im Stuttgarter Schloss Solitude entwickelten die beiden Künstler als Duo ein überlanges Werk für Steinway-Klavier und mehrere Revox-Tape-Maschinen. A sunset for Walter wurde als loser Tribut an die Klavierwerke von Walter Marchetti, insbesondere der weiten, gleichsam zeitlupenartigen Unterwasserwelten von "Nel Mari del Sud", konzipiert.
Während dieses dreistündigen Konzertes entwickelt sich das Klavier allmählich in Passagen fragmentarischer Lyrik, während Noetingers Band-Manipulationen den akustischen Raum mit tonalen Subkontrabass-Flächen, entfernten Echos und geisterhaften Überlagerungen erweitern.
Jérôme Noetingers Band-Manipulationen reichen von fast unmerklicher Abschattung des Live-Klaviers bis hin zu anarchischen Tape-Bursts im Schnellrücklauf, transparent schimmerndem Feedback - Whispern und traumgleicher Reminiszenzen etwa an Kinderstimmen und Wellengeräuschen.
Anthony Pateras' Piano-Performance bewegt sich zwischen sparsamen Einzeltönen vor Kulissen der Stille über Sequenzen, die an Messiaen erinnern, bis hin zu komplexen Akkorden und Arpeggios. All dies erklingt in einem zeitlichen Rahmen, der inneren Rhythmen von Atem- und Körperbewegungen zu folgen scheint.
Wie in einem Spiegelkabinett gefangen, ist der Zuhörer oft nicht in der Lage, das Live-Klavier von seiner Bandmanipulationsreflexion zu unterscheiden. Wie bei der imaginären Betrachtung des titelgebenden Sonnenuntergangs ertappt man sich dabei, flüchtige Reminiszenzen von Licht und Farbton erst dann bewusst wahrzunehmen, wenn sie verschwinden.
Saturday, 11 September 2021
MUG - Munich Underground at Einstein Kultur
Cajlan - Wissel - Nillesen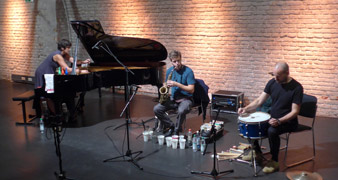 Dušica Cajlan-Wissel, prep. piano
Georg Wissel, prep. alto saxophone
Etienne Nillesen, prep. snare
CAJLAN-WISSEL-NILLESEN have been continuously working on the further development of their own concentrated language of free improvisation since fall 2015. The different qualities of sound, tonality and noise are at the center of their interplay. Accentuations are created by the rhythmic interlocking of the players.
All three musicians have also been researching intensively for a long time to expand the tonal possibilities of their instruments. That is why they make extensive use of preparations of the grand piano, alto saxophone and snare drum when working together.
CAJLAN-WISSEL-NILLESEN performed their first concert at the end of 2016 with a recording from the large broadcasting hall of the WDR. In autumn 2017 the project lingua franca for tape and improvising ensemble was premiered.
Saxophonist Georg Wissel is an accomplished and internationally active sound researcher, who creates his own musical textures with his way of playing between sound and noise and thus contributes to the group understanding of expanded improvisation. In 2014 he was guest of Offene Ohren e.V. with Joker Nies and Paul Lytton.
Dušica Cajlan-Wissel already demonstrated in 2015, in her MUG appearance with Gunda Gottschalk, that the story of the violin-piano duo is far from over – listen to it on the CD Sonata Erronea.
Finally, Etienne Nillesen was last seen at the beginning of the year (together with Sebastian Gramss and Axel Dörner) as the artist who freed the snare drum from its existence as part of a standard drum kit, and established it as an independent and by far not only rhythm-limited improvisation instrument.
Wednesday, 08 September 2021
MUG - Munich Underground at Einstein Kultur
Jan Klare – de Joode – Vatcher + Kaufmann Quartet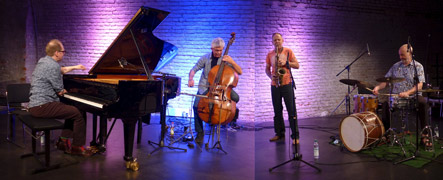 Achim Kaufmann, piano
Wilbert deJoode, bass
Jan Klare, saxophone
Michael Vatcher, drums
Jan Klare war Ende 2018 letztmals mit Julius Gabriel im Saxophon-Duo im MUG. Nachdem Steve Swell leider kurzfristig seinen gesamten Europa-Touraufenthalt absagen musste, holte der Saxofonist Jan Klare mit Achim Kaufmann einen der vielseitigsten Improv-Pianisten in sein Quartett, der mit den drei anderen Musikern schon in zahlreichen Konstellationen begeistert hat. Dieses Quartett verfügt über eine Bandbreite von dichtester Energie bis zu subtilsten Feinheiten.
Achim Kaufmann ist bereits doppelt auf CDs in Aufnahmen von Offene Ohren e.V.-Konzerten zu hören: in Harri Sjöströms Sestetto Internazionale, sowie zusammen mit Axel Dörner und Andreas Willers (A.A.A)
Michael Vatcher und Wilbert deJoode gehören ohne Zweifel zu den profiliertesten Musikern im europäischen Freejazz.
Michael Vatcher war bereits im Jahr 2008 mit Xu Fengxia und Joe Fonda, und damit zu einem Zeitpunkt bei uns, als der MUG noch t-u-b-e hieß. Wilbert deJoode hat unter anderem mit John Butcher und Martin Blume sowohl das allererste wie auch das einhundertste unserer Konzerte mitgestaltete.
Für Stammhörer der Offene Ohren e.V.-Konzerte besteht also auch diese "modifizierte" neue Band aus lauter "alten Bekannten". Wir freuen uns auf ein Wiederhören!
Friday, 03 September 2021
Black Box at Gasteig
This concert is part of the trilogy
Aspects on Improvisation 2021
Multiple Joy(ce) Orchestra — MJO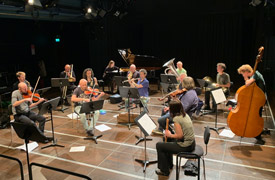 Axel Lindner, violin
Leonhard Huhn, saxophone
Matthias Muche, trombone
Radek Stawarz, violin
Salim Javaid, saxophone
Marlies Debacker, piano
Udo Moll, trumpet
Angelika Sheridan, bass flute and German flute
Melvyn Poore, tuba
Matthias Schubert, saxophone
Carter Williams, viola d'amore
Lucia Mense, recorder
Carl Ludwig Hübsch, tuba
Jonas Gerigk , bass
Vier Kölner Musiker und Komponisten gründeten 2004 das James Choice Orchestra, um komplexe Notationen und Konzept-Improvisationen gleichermaßen auf höchstem Niveau verwirklichen zu können.
Vier Jahre später restrukturierten Frank Gratkowski, Matthias Schubert und Carl Ludwig Hübsch dieses Ensemble und benannten es um in Multiple Joy[ce] Orchestra - MJO.
Durch die Zusammenarbeit mit Gastsolisten, die Vergabe von Kompositionsaufträgen an Orchestermitglieder sowie die Aufführung von bekannten und weniger bekannten Werken der zeitgenössischen Musik erweiterten sie die musikalischen Möglichkeiten des Orchesters.
Die Gründung des MJO erfolgte mit dem langfristigen Ziel, aus diesem Orchesterprojekt ein dauerhaftes, kontinuierlich sich weiterentwickelndes Ensemble zu schaffen.
Es spricht nicht nur ein Publikum der improvisierenden Musik- und Jazzszene an, sondern richtet sich genauso auch an das Publikum der Neuen Musik-Szene sowie an aufgeschlossene Klassikhörer.
15 14 engagierte Improvisatoren teilen sich die extra vergrößerte Bühne der BlackBox im Gasteig.
ASPECTS ON IMPROVISATION 2021


- 3 special events in different locations.

Individual dedication, Regional sound experiments, and International exchange - this would describe each of these aspects in a nutshell.

On Friday, 03 September 2021, the apparent contradiction of development of improvisation in a quasi-static ensemble, including regional influences, social vs. individual meta-structures, is to be experienced in a very rare concert (outside their Cologne area) of the Multiple Joy(ce) Orchestra: 15 14 deeply devoted improvisors sharing the beautiful stage of the Black Box at Gasteig!

These series Aspects on Improvisation 2021 were only been possible to realize thanks to the NEUSTART KULTUR program within INITIATIVE MUSIK, under the patronage of Dr. Monika Grütters, Minister of State for Culture and the Media, Germany.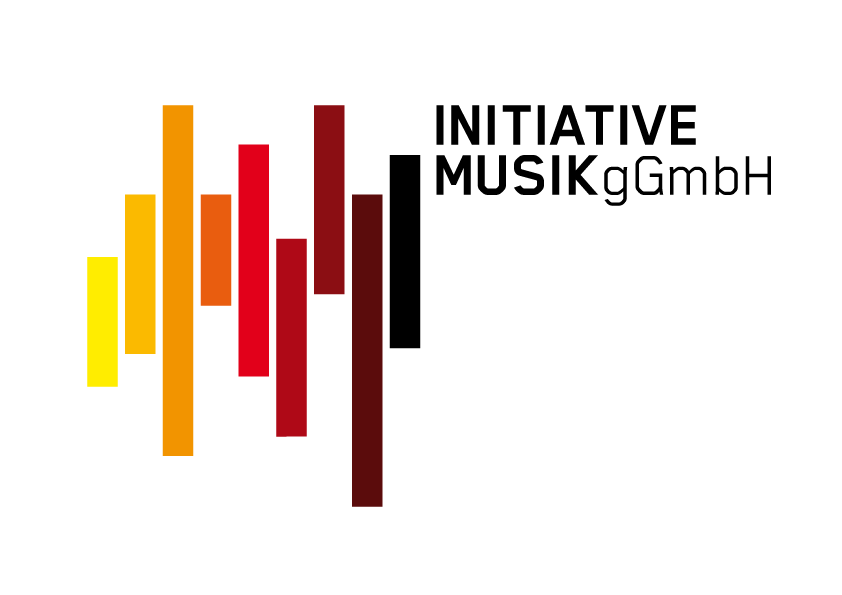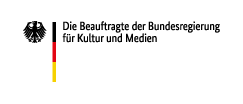 Friday, July 2021
MUG - Munich Underground at Einstein Kultur
Ruf der Heimat (reloaded!)

Willi Kellers, drums
Jan Roder, bass
Thomas Borgmann, saxophone
Christof Thewes, trombone
The legendary post-free jazz combo "Ruf der Heimat" by the two veterans of jazz Thomas Borgmann (Saxophone) and Willi Kellers (drums) has been performing on the world's music stages for 28 years in different line-ups (for example witz Christoph Winkel, Ernst-Ludwig Petrowski, Peter Brötzmann, Charles Gayle...). Now it comes to the MUG in a new line-up with Jan Roder (bass) and Christof Thewes (trombone) and presents hymns, exhilarating, joyful things - a feast for the senses and the brain!
The Ruf der Heimat quartet was founded in 1992, initially with saxophonist Ernst-Ludwig Petrowsky – one of the fathers of jazz in the GDR. Petrowski had to leave the group for health reasons and the trombonist Christof Thewes has been part of the quartet since then. "Thewes is not merely a replacement for the free-jazz veteran, but infuses the music with a completely new dynamic with his trombone." [Wolf Kampmann, Jazzthing 2018]
The music of Ruf der Heimat is both the past and the future of jazz: Die Heimat ruft charmant, melodiös, lautstark, leise, verquer, bellend und sehr schön [siehe auch Jazzdimensions 20.09.06].
The whole thing is (and remains) ravishing, hymnic free jazz, which the Berlin Ruf der Heimat plays, no: celebrates. Maybe this is because bandleader and saxophonist Thomas Borgmann has always called himself a "value conservative". His rather traditional way of playing ignites, but in this free context: His melodic sound gives the music its irresistible euphoric element. [Stadt Revue, Köln 03.2003 | www.rufderheimat.de].
Friday, 25 June 2021
MUG - Munich Underground at Einstein Kultur
Kassap – Duboc Duo
Le Funambule (Seiltänzer, tightrope walker)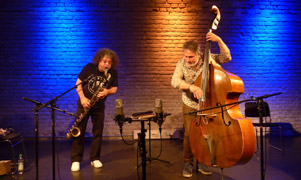 Sylvain Kassap, clarinet, bass clarinet
Benjamin Duboc, bass, voice
"No, No, and No again! You are here to fascinate the audience, not to entertain them!" Says Jean Genet in the tightrope walker, his hymn to the artist as the ultimative circus performer.

Sylvain Kassap, the great (bass-)clarinetist with a musical oevre as frizzy as his hair, had a soft spot for Le Grand Guignol & Vaudeville, for the surreal poetry of Philippe Soupault, the breakneck spirit of Ayler, Coltrane, Rollins.
Benjamin Duboc is a solid fixture in Francophone Modern Creative Jazz, with CoÔ and ONCEIM, with Risser & Perraud as En Corps, with Julien Desprez in Tournesol, with Lazro & Loutellier as Pourtant Les Cimes and with Kassap, as an extraordinary and intense duo.

With a haunting arco sound and a clarinet carved from dark wood, they dance Vers le Bleu into the blue, like sleepwalkers.
Benjamin Duboc, rope and dancer at the same time, with a melancholy strolling pizzicato, on arm-thick rope or on little more than a shimmering cobweb, between dust and gold, plant and ghost. Sylvain Kassap breathes yellow color, flickers flames, no advice, but a game with the inner fire in everyone.
Again and again, carefully gliding on a sonorous ground, but shaken by trills, shuddering and hesitating on the creaky narrow ridge. But defying the hellish landscape below them, they set foot by foot like in an almost swinging dream, with the blues as an existential, by no means abstract truth and balancing bar . Even on a shimmering rope, Sylvain Kassap still sings as someone who knows where milk and honey flow.
[Rigobert Dittmann, Bad Alchemy magazine BA 104 12/2019]
Current CD: Dark Tree Records DT 12, Sylvain Kassap / Benjamin Duboc – Le Funambule
Thursday, 29 April 2021, from 8:00 p.m.
via livestream from MUG – Munich Underground at Einstein Kultur
COYOTE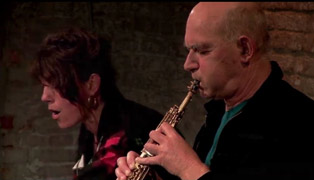 Natacha Muslera, voice [F]
Michel Doneda, soprano saxophone [F]
livestream image and sound recording: Florian Leuschner
In cooperation with the Ulrichsberger Kaleidophon, on the evening before this festival, on Thursday April 29th, the French performance duo COYOTE with Natacha Muslera, voice, and Michel Doneda, soprano saxophone, will be our guests at the MUG at Einstein Kultur in Munich. Unfortunately the performance will be closed to the public. However, you have the opportunity to experience the concert - live and free of charge - via our youtube channel Offene Ohren e.V..
Michel Doneda and Natacha Muslera come from the south of France. Their duo Coyote has existed since 2002.

Coyote initially refers to an art action by Joseph Beuys named "I like America and America likes Me", which was presented in a New York gallery in 1974, and in which the artist was locked in a room with a coyote for three days and three nights.
But Coyote also stands for the individual freedom in the acoustic perception of different spatial situations - audible and inaudible, visible and invisible spaces that are revealed, opened, and shared during this improvised sound ritual.
And last but not least, the performance refers to the special, mysterious figure of the coyote: a kind of "divine villain" to whom the North American native Indians ascribed characteristics such as free, anarchic and subversive.
For decades Michel Doneda has been an important representative of the European improvisation scene in various ensembles and projects with musicians such as Ninh Le Quan (with whom he was also a guest of the Offene Ohren e.V.), John Russell and Roger Turner.
Natacha Muslera defines herself as a predominantly experimental voice acrobat, singer and sound poet. She likes to work as a soloist, but also in various collaborations with musicians such as Erik M and Catherine Jauniaux.
Broadcast via live stream from MUG – Munich Underground at Einstein Kultur
on youtube channel Offene Ohren e.V.
Thanks to our friends from the Unterfahrt for the technical support!
Concerts 2020
We are very happy about the Federal Prize APPLAUS, again awarded to us by the German Minister of State for Culture and the Media, Prof. Monika Grütters.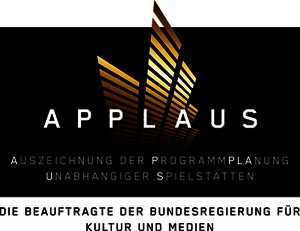 After 2014, 2016 and 2017, this is now the fourth award of our concert program, which makes us happy and proud, and which enables us to present some more musical adventures in 2020 – like the next two concerts in October:
Saturday, 24 October 2020
MUG - Munich Underground at Einstein Kultur
Inside a leaf

Sven-Åke Johansson, drums
Werner Dafeldecker, bass
Michael Thieke, ext. clarinet
Ignaz Schick, turntables
We have to announce another line-up change, which we do simultaneously being sad and happy. On the one hand, we would have really liked having welcomed a veteran of European improvising percussion, our long-time friend Paul Lovens, who has now canceled his tour due to travel problems and other obvious reasons.
On the other hand, this opens up the opportunity to welcome a legend of performance drums, who will visit us for the first time: Sven-Åke Johansson!
Last time he visited Munich was a year and a half ago, among others for a lounge concert in the BR on May 4th, 2019 (see photo on the left) together with Rüdiger Carl. So, now with Inside A Leaf in the MUG at Offene Ohren e.V. – a big welcome!

The other three musicians have already been guests of the Offene Ohren e.V. in various formations:
Ignaz Schick with the Sestetto Internazionale, Michael Thieke in Gebhard Ullmann's Clarinet Trio and with hotel guests; and finally initiator Werner Dafeldecker 2019 in a duo with Lucio Capece – their intimate concert in the KIM is about to be released on CD.
Due to the different and very broad musical backgrounds of all those involved, we can look forward to a concert that should hold many surprises in store, from microtonal sound research to spontaneous eruptions.
As is so often the case in our concerts: open ears are essentially required!
The project Inside a leaf is state funded by the Musikfonds e.V.

Friday, 16 October 2020,
MUG - Munich Underground at Einstein Kultur
XPACT
Unfortunately, the planned XPACT concert has to be rescheduled for a later date. In return, however, we are lucky enough to be able to attend a session of a completely different kind:
The Funny Side of Discreet

Erhard Hirt, guitar, electronics
Paul Hubweber, trombone
The Funny Side of Discreet brings Erhard Hirt (dobro and electronics) and Hans Schneider (bass) together with Paul Hubweber (trombone), who has also been a guest of the Open Ears several times.
Trombone, bass and guitar - this line-up immediately reminds fans of improvisation music of the original formation of ISKRA 1903, a trio founded by Paul Rutherford with Barry Guy and Derek Bailey, which was active in the early 1970s.
Then as now, for the musicians the focus is on the story that they tell each other and the audience, with all their individual characteristics.
It's about curiosity about unheard sounds that hide in their instruments and want to be brought to light.
It's about the surprising combinations of these sounds and the fun you can have with them.
All of this in a relaxed atmosphere, in which the virtuosity and technical mastery of the instruments comes into its own in a very unpretentious way. Connoisseurs of the entire jazz tradition may even see the intricately hidden reminiscence of Louis Armstrong flashing up musically ...
Tuesday, 22 September 2020
MUG - Munich Underground at Einstein Kultur
Spirale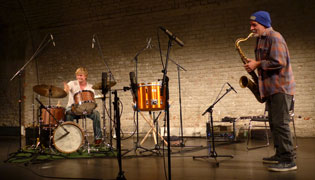 Steffen Roth, drums
Bruno Angeloni, tenor and soprano saxophone
Spirale is an improvising duo consisting of saxophonist Bruno Angeloni and percussionist Steffen Roth. Both based in Leipzig, they work on their own musical language to communicate a progressive way of thinking and a freedom in life, which they experience in playing. Since 2017 their conversations take place in all kinds of spaces which support improvised music. This includes clubs, galleries and festivals as well as self-organised cultural projects.
The musical vita of saxophonist Bruno Angeloni (born 1955) might lead to prematurely labeling him a free jazz player. For example, he played with Reggie Workman, Andrew Cyrille and Michael Zerang. Be warned of this "limitation": you would miss Angeloni's wonderful sense of form and his wise phrasing.
Steffen Roth (born 1989) studied jazz / rock / pop with drums as a major at the Dresden College of Music. He then completed the master class with Michael Griener and Eric Schaefer from 2015 to 2017, supported by a graduate scholarship from the State of Saxony. Based on the free scene in Leipzig and Dresden, Steffen Roth works solo, in duo to big band formations, on musical and formal shifts in boundaries.
"[...] The percussionist seemingly fuses chaos and order and it's here, in this mix of free improvisation and repetition, tension and catharsis that the 'opening' comes to light and the whole performance become a transformative experience." [Giulia Ponzano on the solo performance at the beim International Short Film Festival Oberhausen 2018]
Wednesday, 16 September 2020
MUG - Munich Underground at Einstein Kultur
Hans Koch, Dieb13, Camille Emaille

Dieter Kovačič (Dieb 13), electronics, turntables
Camille Emaille, prep. drums
Hans Koch, bass clarinet
This trio is kind of a summit meeting of the art of noise.
There is the french drummer Camille Emaille, who wants to understand and practice music as part of everyday life. In her so-called "wild concerts" in places like tunnels or abandoned buildings, she explores the effects of sound beyond mastering or preparing the instrument.
Then we have Hans Koch from Switzerland, who has been dealing excessively and for years with noises and sounds. He elicits a whole universe of weird sounds from the saxophone or bass clarinet. His idiosyncratic playing can be shrill and impetuous, but can also take very delicate turns.
Finally, we´ve got the Austrian turntable artist Dieb13 who puts on a couple of experimental records and condenses the sound snippets from radically different worlds into a pleasantly strange alloy.
Wednesday, 09 September 2020.
MUG - Munich Underground at Einstein Kultur
The Remote Viewers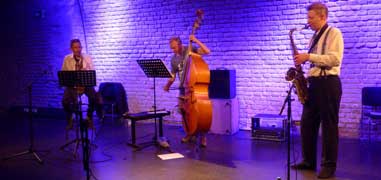 Adrian Northover, alto and soprano saxophone
John Edwards, bass
David Petts, tenor saxophone
The Remote Viewers cultivate a unique balance between jazz and composed chamber music. Over the years, they have developed a special aesthetic with a high recognition value, which has made them one of the most relevant and consistent voices in the world of contemporary music.

From its beginnings as a three-saxophone unit in 1997, The Remote Viewers, the peculiar brainchild of tenor saxophonist David Petts, have sometimes included six or seven members at a time, at times significantly expanded to include the voice and lyrics of Petts' wife Louise Pett.
The current formation consists of alto and soprano saxophonists David Petts and Adrian Northover, and bassist John Edwards. They have released two albums - Last Mann in Europe (2017) and Notes Lost in a Field (2019) - and will be performing material from their next release, The Remote Code.
Saturday, 05 September 2020
MUG - Munich Underground at Einstein Kultur
Stille

Jacques Demierre, spinet
Urs Leimgruber, soprano saxophone
Two "regulars" of Offene Ohr e.V. open the 2020 autumn season.
The best memories are probably the two guest performances by Jacques Demierre and Urs Leimgruber in the trio dlp, together with the bass legend Barre Phillips.
The STILLE project is brand new and brings out completely different dazzling facets of the two improvisers:
The experience of silence is the basis of the duo work of the two Swiss Urs Leimgruber on the soprano saxophone and Jacques Demierre on the spinet:
A silence that is neither still nor empty, but rather full of endless tonal possibilities.
A silence, the function of which is to provide a space in which the two musicians sit down to create their sounds as well as to make them disappear.
The ostensible "restriction" of the music to two instruments producing it is deceptive as well. Not only does each of these offer its own universe of sounds, but their combination expands the listening experience into new dimensions. Sometimes you think you are hearing synthesizer sounds, a Japanese koto or field recordings.

A word about Jacques Demierre's instrument, which, with its combination of old and new, delicacy and roughness, acoustic and electrical, probably knocks many people's ideas on the head, regarding how a spinet should sound.

It is a detailed replica of a spinet built 1774 in Marseille, today kept in a Swiss museum as the last of its kind. The precise craftsmanship gives zest, personal touch and an individual character to this instrument, which gains yet another dimension by careful amplification. A truly exquisite counterpart to Urs Leimgruber's soprano saxophone, who, like few others, was able to revolutionize this woodwind instrument.
Thursday, 05 March 2020
MUG - Munich Underground at Einstein Kultur
Fulguratio – Duo Hug-Niggli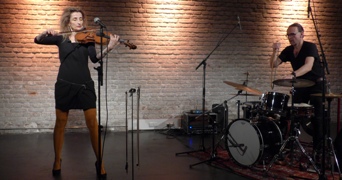 Charlotte Hug, viola, voice
Lucas Niggli, drums, percussion
Charlotte Hug´s speciality is a blend of viola and vocals, which has given rise to her distinctive tonal language, with an enormous range of expression.
Lucas Niggli is a master of timbres on drums and he is one of the most versatile and independent drummers in Europe.
The two cosmopolitans are not shy to create every imaginable world of sound with their instruments. Their imagination and their communication skills are the key to free, yet very precise improvisation music free of dogmatic limits. The result is a virtuoso, direct and yet opulent-sounding duo music with the two most archaic instruments in music: the voice and the drum.
A versatile, highly agile performance that goes deeply under your skin.
Friday, 28 February 2020
MUG - Munich Underground at Einstein Kultur
Suspended – Extended
Duo Eichenberger-Studer & Axel Dörner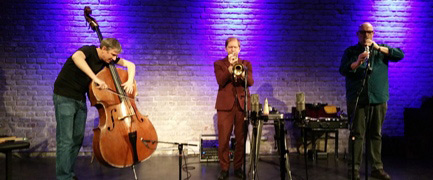 Daniel Studer, bass
Axel Dörner, trumpet
Markus Eichenberger, clarinets
The duo of the two Swiss Markus Eichenberger, clarinets, and Daniel Studer,bass, has existed for over eight years and amazes by drawing its tension from the reduction.
"[...] This is not about a flow of music, but about moments that are contrasted with each other in a reserved, fine dialogue, in an almost tender language. Again and again there are moments of absolute silence in the pieces.
The two musicians find themselves in a common breath, as in an expressivity of the greatest discipline. The result is a magical space to which the bass – mostly bowed – and the clarinet indulge and they let each other.
Not the lute is in the center, but, at least for the most part, the delicate, the unfamiliar. For both musicians are not content with ordinary sounds - in keeping with their musical nature - but explore the range of unorthodox possibilities of their instruments on an artistically high level and for our own enjoyment."[Steff Rohrbach, Jazz'n'more, 2018]
With the trumpeter Axel Dörner, the duo has brought a musical free spirit into the boat, which can probably contribute equally to increase the complexity and surprising dissolution of the same.
Look forward to this exciting trio Suspended – Extended
Saturday, 15 February 2020
MUG - Munich Underground at Einstein Kultur
Strinquantet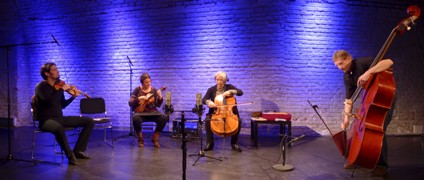 Simon Frick, violin
Judith Reiter, viola, voice
Maria Frodl, violoncello
Thomas Stempkowski, double bass
Strinquantet is the name of this quartet, which is composed of all common string instruments. By exchanging the second violin with the double bass, the viola and cello move up the register. Above all, the cello can act as a soloist, without having to give up a bass function.
The music of the quartet – with the violinist Simon Frick, the violist Judith Reiter, Maria Frodl on the cello and Thomas Stempkowski on the double bass – nourishes itself from what emerges at the moment and maintains it until it has form and structure.
The homogeneity of the ensemble itself allows the musicians an incredible willingness to take risks. Each voice can ascend or descend and yet always a structure remains that has a binding effect.
These four musicians are audibly experimenting and exploring all musical boundaries. Wide, ever-tightening suspense arise, which makes the mood sometimes dark, mysterious and gloomy, and then suddenly change to quite odd sounds in a strange fascinating way.
Every now and then slight hints of melodies and harmonies emerge from the depths of the multi-layered string sounds, which disappear as quickly as they have appeared. Nevertheless, they provide additional variety and expand the already very changeable events with additional pictorial facets.
Friday, 31 January 2020
MUG - Munich Underground at Einstein Kultur
The Well-Measured Piano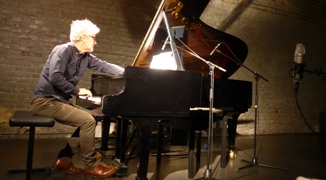 Jacques Demierre, piano
The Swiss pianist Jacques Demierre is best known for regular concert-goers at Offene Ohren e.V. through his performances with Barre Phillips and Urs Leimgruber. This is his first solo performance at MUG!
He uses the pianist's dilemma of having to deal with a new instrument at each touring concert in a technical-psychoacoustic approach and takes us on a highly exciting and insightful journey into the resonant world of the totality of space, instrument, spontaneity and precision.
The music produced for The Well-Measured Piano results from a work of measurement – that of the piano as a territory and of its different acoustic regions. It is in this measurement through listening that lines, surfaces and volumes appear progressively. From its architecture, remixed by the resonance and the reverberation, emerge the rhythms, the matter and the forms.
"Playing the piano puts me in a privileged position: on the one hand, sound, by propagating through and against the resonant and reverberating structures of the instrument gives the opportunity, both to myself and to the public, to imagine a precise space; on the other hand, if I can hear each of the piano's sounds, it is precisely because they are all contained in the space of the instrument that I am playing." [Jacques Demierre, ABÉCÉDAIRE ABC-BOOK, published by Lenka Lente 2018]
Saturday, 25 January 2020, 8 p.m.
MUG - Munich Underground at Einstein Kultur
Dörner - Gramss - Nillesen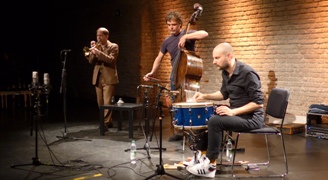 Axel Dörner, trumpet
Sebastian Gramss, double bass
Etienne Nillesen, prepared snare drum
Every cloud has a silver lining – the old saying proved to be true once again at the occasion of the first concert of Offene Ohren e.V. in 2020.
When we got the sad news that the Swedish-Ethiopian vocal artist Sofia Jernberg was too sick to come to Munich for the So Seet concert – just three days before the event – we were not only relieved but sincerely happy that the Berlin trumpeter Axel Dörner would find the time to jump in. [We are also glad to hear that Sofia is recovering fast in the meantime.]
Of course, it turned out to be a totally different concert. But what a great and unexpected start in the New Year this was!
The numerous audience applauded to a very mature and subtle interplay – though this was only the second time Axel Dörner, Sebastian Gramss and Etienne Nillesen played together.
Axel is now rapidly becoming a regular in our program: check out his next visit at the end of February with the Swiss duo Eichenberger-Studer!
We would like to thank our supporters, first and foremost the Department of Arts & Culture of the City of Munich, the team of Einstein Kultur, and all of our organization members and friends for their advice, their practical help and their budgetary support.
And we are happy about our Prize APPLAUS, which was awarded to us by the Minister of State for Culture and Media of the Federal Government, Prof. Monika Grütters, in autumn 2019. After 2014, 2016 and 2017, we got it for the 4th time now!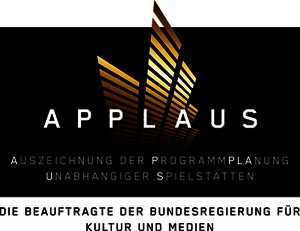 We consider this award not only as an important sign of rewarding our non-profit work, but also as a positive signal for all artists who would like to discover and develop fresh, new and exciting improvisational music experiences beyond the mainstream, together with an open and curious audience.
We are very happy to be able to present you an expanded range of concerts again in 2020.
Concerts 2019
Sunday, 01 December 2019
MUG - Munich Underground at Einstein Kultur
Ullmann/Swell´s Chicago Plan

Gebhard Ullmann, saxophone, clarinet
Fred Lonberg-Holm, cello
Steve Swell, trombone
Michael Zerang, drums
"And they had a plan." After a ten-year partnership between the New York trombonist Steve Swell and the Berlin saxophonist Gebhard Ullmann in the successful Ullmann–Swell Quartet (with bassist Hill Greene and drummer Barry Altschul) the two musicians decided to found a new quartet with two fellow Chicago musicians: the cellist Fred Lonberg-Holm and drummer Michael Zerang. The name: Chicago Plan.
In 2016 they recorded a CD in Chicago: The Chicago Plan. Their collective approach is loose and cool and is constantly full of life:
"This is exciting modern jazz that stretches across broad swaths of improvised music, it is strong, and occasionally abstract but ultimately riveting. The music makes for a set of challenging musical sensibilities but remains accessible to the listener, and make one hope that this is the first of many albums from this excellent band." Tim Niland [2017, Blog Music and More]

Saturday, 16 November 2019
MUG - Munich Underground at Einstein Kultur
Zoepf & Frangenheim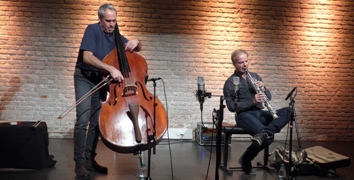 Alexander Frangenheim, bass
Joachim Zoepf, clarinets
The two musicians Alexander Frangenheim and Joachim Zoepf got to know each other during their collaboration with Günter Christmann and have been developing their own duo music since 2014.

They have a distinctive personal style and a wide range of instrumental expressions, not least because of their different musical socializations. Alexander Frangenheim's roots can be found in classical music, while the roots of Joachim Zoepf are in African-American music.

Both profound experiences in the cooperation with different musicians of the free Improvisations scene, as well as the discussion and co-operation with other art forms guarantee exciting and diversified concerts on the highest musical level.

Regular visitors can remember the both musicians very well:
In 2017 Joachim Zoepf was part of WinckelBOX, in 2014 Alexander Frangenheim played in the quartet WTTF with Phil Wachsmann, Pat Thomas, Roger Turner.
Tuesday, 05 November 2019
Black Box - Gasteig
Quatuor BRAC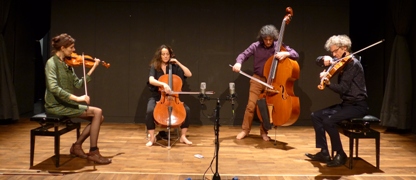 Tiziana Bertoncini, violin
Soizic Lebrat, cello
Benoît Cancoin, bass
Vincent Royer, viola
In Quatuor BRAC, four virtuoso string instrumentalists have joined forces: the Italian Tiziana Bertoncini, as well as Soizic Lebrat (the new A in BRAC – in the original line-up Martine Altenburger was there), Vincent Royer and Benoît Cancoin from France.
Improvisation is both, the core competence and desired repertoire of BRAC. The instruments are plucked, stroked, rubbed, beated, and in addition to their bodies, the voice is used.
'In the Quatuor Brac, we continue our musical and sound explorations and feel the great pleasure to share them with all the public [...] Improvisation stays our main domain of exploration. It is also for that reason that we wish to live new confrontations. Indeed, the musical improvisation means the absence of score and the less or the absence of "pre-agreement" about what is going to be played. This double absence is going to give a major importance to the listening.'
The willingness to take risks seems to be so great because of the confidence to find each other at any given moment a new musical path. This gives the quartet's interplay a wonderful scratchy clarity.
Sunday, 13 Oktober 2019
MUG - Munich Underground at Einstein Kultur
Reinhold Friedl Solo Piano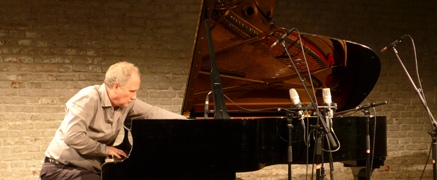 Reinhold Friedl, piano
The pianist, interpreter and composer Reinhold Friedl is probably associated by most people with the ensemble Zeitkratzer. Visitors to the concerts of Offene Ohren e.V. may remember his duo Tobel with electronic sound artist Franck Vigroux and their performance two years ago at MUG.
Other important musical partners include Keiji Haino, Phill Niblock, Masami Akita (better known as Merzbow), Mario Bertoncini (nuova consonanza), Lou Reed.
The main focus of Reinhold Friedl's work is the inside-piano. He has played any and all compositions using inside-piano techniques and released several articles in this field.
Wednesday, 09 Oktober 2019
MUG - Munich Underground at Einstein Kultur
RogersRuppSchubert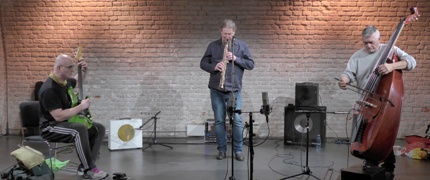 Olaf Rupp, guitar
Frank Paul Schubert, soprano saxophone
Paul Rogers, bass
A unique merging of free improvisation and chamber jazz, the trio of UK bassist Paul Rogers, German guitarist Olaf Rupp and German soprano saxophonist Frank Paul Schubert use stunning techniques in sensible ways as they present three extended works, energetic yet never frenetic, stretching their concepts in a tight and enthralling dialog of great luster.
Paul Rogers' bowing work, especially in the high register, provides an intense counterpoint to Frank Paul Schubert's playing, ranging from pointillistic to squealing and scattering runs. Olaf Rupp alternates from chordal work to rapid fire clusters that are never overbearing.
The trio are a cauldron of sound that never boils over, constant in spirited playing that meshes so well that it creates a texture you can listen to repeatedly without catching all of the detail.
There are introspective moments and great dynamics, but overall the enthusiasm of their interaction carries the day, making for a profoundly masterful and infectious musical live performance.
Friday, 06 September 2019
MUG - Munich Underground at Einstein Kultur
Røysum & Dörner Duo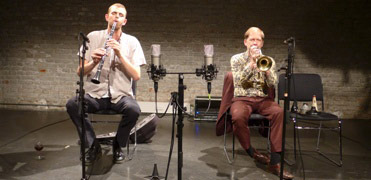 Andreas Røysum, clarinet
Axel Dörner, trumpet
As a duo, Dörner and Røysum meet through a mutual understanding of form and technique. Drawing on a broad stylistic range, they manage to create abstract soundscapes of stupendous variety.
Axel Dörner has redefined the sound of the trumpet over the last twenty years using alternative techniques to realize its potential.
He plays classic Cool Jazz with Sven Åke Johannson with the same confidence as he does using an experimental approach such as in Contest of Pleasures with John Butcher and Xavier Charles.
Oslo-based clarinetist Andreas Røysum has worked with everything from pure abstraction to Jazz, Norwegian folk music and Indian classical music. He spent the past years touring with his groups Miman and Målbrott, and also performed with people like Elliott Sharp, Jasper Stadhouders and Rhys Chatham.
Saturday, 15 June 2019
MUG - Munich Underground at Einstein Kultur
Herr Borelgrip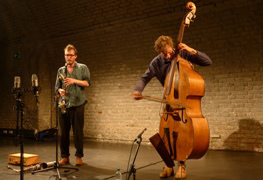 Pierre Borel, saxophone
Joel Grip, double bass
Herr Borelgrip has been heard on the European improv music scene since 2010. Both the Swede Joel Grip and the Frenchman Pierre Borel are outstanding improvisational performers.
Their music undergoes a constant change - continuous development.
Simultaneously: starting, stopping.
Interrupts. Erupts.
Interacting intuitive energy / intense contemplation.
Audible focus.
A dotted silence questioning the ongoing.
Hits the guts, at the same time welds wounds.
Takes all under consideration.
Then erupts again.
Moves on at the moment it stops, and starts all over again.
Improvising:
Music.
Since 2003 Joel Grip has been one of the main organisers of Hagenfesten in Dala-Floda, Sweden. He is the founder of Umlaut Records. In 2014 he established the film production company Umlicht with other filmmakers.
Pierre Borel lived in Berlin for several years. In 2008, he attained a master's degree in jazz at the Jazz Institute in Berlin and continues questioning music and life through his studies in philosophy in Paris.
Friday, 07 June 2019
MUG - Munich Underground at Einstein Kultur
Double SOLO Improvisations + Duo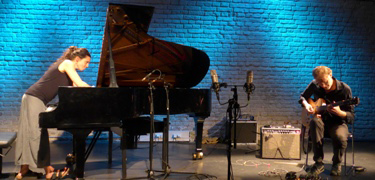 Jordina Millà - Andreas Willers in a duo
Jordina Millà – "Males Herbes"
The Catalan pianist Jordina Millà represents the next generation of piano playing after Agustí Fernández, who discovered and promoted her.
She graduated as a classical pianist in Codarts University of Arts in Rotterdam and obtained the Master in piano performance. Nowadays free improvised music and contemporary language are her main interests.
In addition, she works in interdisciplinary projects, with theatre companies and dancers as Teresa Santos and Sónia Sànchez and Iris Heitzinger. Jordina Millà is member of Improject, Col·lectiu Free't and Trio Stalzim.
At the beginning of 2018 her first solo album "Males Herbes" was released. About this CD Agustí Fernández writes:
"A first album is always an open door, a new path being offered, a way of understanding and making music that (until that moment) did not exist.
[...] Over the course of the tracks that make up this album and that squeeze out all of the possible registers of the instrument, we find extreme concentration, focused listening (internal and external) and very feminine delicacy and determination, if one can say this.
We also find a deep restless calm, a kind of relentless path carving, a way of saying something without becoming overwhelming, but without truce. Intensity is not at odds with softness, and this album is the proof. [...]
At Jordinas hands the piano is alive!"
Andreas Willers – "Drowning Migrant"
Andreas Willers is considered an exceptional guitarist. His stylistic background is enormous, the technical and tonal possibilities, which are supported by a secure sense of form and emotional power, are very broad.

He collaborated with outstanding musicians such as Paul Bley, Urs Leimgruber, Alvin Curran and many important musicians of the Berlin scene such as Johannes Bauer, Axel Dörner and Achim Kaufmann. As a composer and interpreter, he is active in various areas – including jazz and new music.

In the solo performance "Drowning Migrant" Andreas Willers refers to the material of his eponymous CD, which appeared in 2009 on the English label Leo Records. Here Willers' direct sound, focused on the early days of the electric guitar, combines with abstractly used electronics to form a unique meta-stylistic music.

A reference to refugee policy in Europe is not unintentional and has not lost any of its relevance since the CD release:
"Some years before the by now pervasive debate, the idea of drowning refugees made me think of a highly artificial but not destructive sound for the electric guitar that I tried to realize by means of digital effect algorithms (mainly reverb and parallel delays). This setup dubbed 'Time Lag Accumulator 21' by myself in reference to Terry Riley, was later reduced for concert purposes and is supposed to convey the disturbing insight, that mere ignorance does not make us innocent."
Friday, 31 May 2019
KIM at Einstein Kultur
Capece - Dafeldecker DUO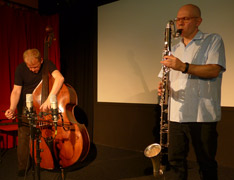 Werner Dafeldecker, double bass
Lucio Capece, bass clarinet
Lucio Capece and Werner Dafeldecker explore the overtone world of the two instruments as part of repetitive improvisation patterns. Symmetry, repetition and the resulting structures, as well as their manifestations are theme of the duo founded in 2010.
Minimal, often barely noticeable transformation of solitary material through subtle sonic changes illuminate the monolithic form of the acoustic pieces. Material changes show smooth transitions without being precisely marked out.
Werner Dafeldecker is an Austrian improvisation musician (guitar, double bass, electronics) and composer. He studied double bass at the Vienna Conservatory. Today he lives in Berlin. Werner Dafeldecker performed at the Wittener Tage für Neue Kammermusik, the Salzburg Festival, the Styrian Autumn Graz, the Total Music Meeting and the Berliner Festspiele as well as at festivals in North America, France and Australia.
Lucio Capece is an Argentinian-born musician based in Berlin since 2004. His installations include the use of noises and pitched sounds, with the intention of drawing attention to surrounding space and the perceptual experience. In groups, Capece plays electro-acoustically improvised music, with instruments of choice including the soprano saxophone, bass clarinet, and the Shruti Box.
During his younger years in Buenos Aires, Lucio Capece was classically trained in guitar and jazz, later coming to favour reed instruments and compose with groups like Avion Negro and Casual. His unconventional solo performance tools now include helium balloons, pendulums, synthesizers/ noise-generators, and Ultra-Violet Lights.
As proclaimed in his interviews, he conceptualizes sound as "a living creature", and his work tends to dig into the stages of its vibrational production, to spatial travel, and to perception.
Lucio Capece's investigative spirit has led to longer-term projects: collaborating with Mika Vainio on the Trahnie release off Editions Mego, and a solo CD by the label Potlatch, called Zero plus Zero, which was four years in the making. He has performed with artists such as Radu Malfatti, Toshimaru Nakamura, Axel Dörner, Kevin Drumm, Rhodri Davies, Julia Eckhardt, Phill Niblock, Pauline Oliveros, and with the Q-O2 Ensemble, and tours internationally with invitations at festivals like Todays Art (The Hague), Dis-Patch (Belgrade), Experimenta (Buenos Aires), All Ears (Oslo, Norway), and more.
Friday, 10 May 2019
MUG - Munich Underground at Einstein Kultur
Zinc & Copper - plus

Hilary Jeffery, trombone
Friedrich Glorian, percussion
Robin Hayward, tuba
Elena M. Kakaliagou, horn
Zinc & Copper was founded by tuba player Robin Hayward in 2005. A trio of horn (Elena Margarita Kakaliagou), trombone (Hilary Jefferey) and tuba forms the basis for a variable ensemble of brass instruments, distinguished by its innovative and pioneering approach.
The development of microtonal valve systems enables unprecedented exploration of tuning systems on brass instruments, connecting both to western experimental music traditions and non-western traditions such as Maqam. Using distorted embouchure and experimental valve-techniques, the instruments may be transformed into acoustic noise generators. Half-valve and muting techniques allow for an acoustic filtering of the tone, opening up a wide colour spectrum.
In the time of Giovanni Gabrieli, long before modern valved brass instruments were invented, the brass ensemble had equal standing to other chamber music ensembles. By researching alternative approaches towards playing, Zinc & Copper is exploring the potential of the medium in the 21st century.
Zinc & Copper likes to invite local musicians as guests. In the second set they will perform together with Friedrich Glorian:
It was in the late 1960´s when Friedrich Glorian started his career as a professional musician in the city of Ulm in southern Germany, playing the lead guitar with the krautrock band Prof. Wolfff, one of the first rock bands to use German lyrics.
After a two-year training at Joe Haider´s jazz school in Munich in the late seventies, he spent a lot of time in India to study North Indian vocal music and percussion.
In 2004 he founded the world music project setu.bandh, featuring musicians from India, Georgia, Hungary and Israel. Currently, he is busy composing new / experimental / electronic music for dance and multimedia productions and art installations.
Friday, 03 May 2019
MUG - Munich Underground at Einstein Kultur
Welcome to our jubilee celebrating our 200th concert!
Above all, we are celebrating an evolution that made it all possible: Owing to these 200 concerts, a community of enthusiasts has evolved that is into improvised music – and everything else connected with it: freedom, expressive power, love of experimentation, spontaneity as well as openness for dialog, focus and a sense of structure.
Curiosity and a passion for improvisation in music are what distinguishes also today's guests. Beyond the purely acoustic side, our jubilee event is proud to present improvised music in all its visual glory:

Since the 90's, Slovenian photograper Žiga Koritnik has been around wherever this music is made and heard. He has a knack for capturing the process of origination in its decisive moments. He will present his recently published volume of photographs entitled Cloud Arrangers and tell us some interesting details about how it all came about.
Before drinking with our audience in the adjoining hall to the first 200 concerts and everything that might still follow, we will enjoy our jubilee concert featuring:
Duo Joe McPhee & Paal Nilssen-Love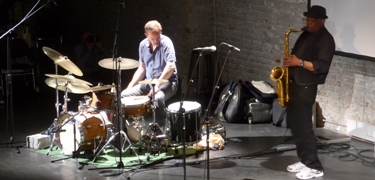 Paal Nilssen-Love, drums
Joe McPhee, reeds and brass
Rarely if ever has a wind/drums duo been documented so carefully and extensively on recordings as trumpeter/saxophonist Joe McPhee and drummer Paal Nilssen-Love, including a 7 CD box called Candy.
A review on freejazzblog.org concludes with: "This music is beyond beauty, beyond sadness, beyond words. Beyond! Nothing you could write about it would live up to this music."
Accordingly, we think this the best possible way to celebrate our 200th concert.
Joe McPhee is a multi-instrumentalist, improviser, composer and conceptualist. After his start on trumpet at age eight, he was inspired by Albert Ayler to turn to the saxophone as well and began an intense study of acoustic and electronic music. On Clifford Thornton's Freedom and Unity he was documented as a sideman for the first time, soon to be followed by numerous recordings as a leader.
Pauline Oliveros's "Deep Listening" and Edward De Bono's "Lateral Thinking" were defining influences on the evoluton of his own musical theories. The strategy of looking for solutions by the deliberate use of new perspectives is reflected in his own approach to creative improvisation.
One result of this lateral thinking was his concept of PO Music: "It is a hypothesis of the POsitive, the POetic and the POssible to abandon fixed, traditional ideas in order to find new ones."
According to Dan Quelette writing in downbeat in 2002, Paal Nilssen-Love "is one of the most innovative, dynamic and verstatile drummers on the current scene."
To a large extent, this can be attributed to the fact that he works in a large number of bands and projects, whose common denominator is a high level of energy and dynamics. As a representative selection we might name The Thing, Territory Band, Atomic, Sten Sandell Trio and particularly the Brötzmann Chicago Tentet, as well as duos with Ken Vandermark, Mats Gustafsson or Lasse Marhaug.
The foundation was laid in his youth already. He grew up in Stavanger, Norway, as the son of a drummer and jazz club owner and came into contact with saxophone player Frode Gjerstad very early on.
Friday, 05 April 2019
MUG - Munich Underground at Einstein Kultur
Mercury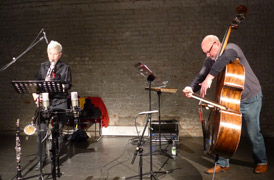 Lori Freedman, bass clarinette
Nicolas Caloia, bass
Mercury is a product of a long-time collaboration between two key figures of the improvisation scene of Montreal: Lori Freedman, clarinets, and Nicolas Caloia, doublebass.
After some 15 years of playing, recording, writing and talking together Mercury decided to develop a concert repertoire that reflects the ideas of "open form" composition specific to the current approach in Montreal. With seamless welding of both written and improvised parts this singular sound comes from music that is dynamic and conversational in structure, rich with polyphonic and gestural elements. Each piece has its own particular playful quality and is animated by these two veteran musicians.
Performances of the duo include compositions by Earle Brown, John Cage, Cornelius Cardew, Christian Wolff, Malcolm Goldstein as well as own pieces and free improvisation.
Lori Freedman is one of the most important avant-garde musicians of her generation and her bass clarinet playing is unprecedented. Highlighted among her performances she has played wth Steve Lacy, Roscoe Mitchell, Misha Mengelberg, Joe McPhee, Toshimaru Nakamura, Rohan de Saram, John Butcher, Joëlle Léandre, George Lewis, Axel Dörner, Phil Minton, Frances-Marie Uitti and Richard Barrett. In 2006, with "Queen Mab" she was guest of Offene Ohren e.V. for the first time.
Nicolas Caloia, with his surprising and unique musical voice is an unparalleled force in the creative music scene. As bass player, composer, and bandleader Caloia's music can be heard in ongoing collaborations with Tristan Honsinger, Joe McPhee, Matana Roberts, Malcolm Goldstein, Sam Shalabi, Jean Derome, Joshua Zubot, and Yves Charuest, and in past projects with Roscoe Mitchell, Marshall Allen, Steve Lacy, Hassan Hakmoun, William Parker, and Pandit Hariprasad Chaurasia.
Friday, 22 March 2019
MUG - Munich Underground at Einstein Kultur

An evening of discoveries! Both soloists have been active for decades, but international recognition has not been given them as much as they deserve. Experience with us two hidden treasures of European improvisation art!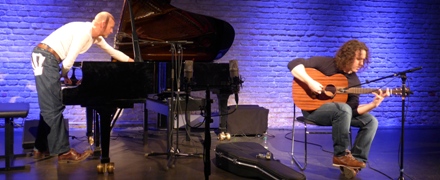 Stephen Grew and Guillaume Gargaud – they also fit perfectly as a duo
Stephen Grew Piano solo
Stephen Grew about Stephen Grew: "My music is made out of the vital need to play the piano. The music is put together through thousands of hours of playing, performing in an improvised manner, gathering and developing many varied patterns, moods and mysterious colours."
The Brit Stephen Grew is still one of the best kept secrets of European improvised piano music. After his duo concert with his brother Nicholas eight years ago, he will now visit Offene Ohren e.V. as a soloist.
Guillaume Gargaud Guitar solo
Guillaume Gargaud is a composer and improvisational guitarist. He lives in Le Havre in France where he also teaches music.
His expressive playing lives from harsh contrasts: droning nois-rock-attacks suddenly transform into psychedelic dreamscapes, only to give way to a melody in the best American guitar style the next moment. His stupendous technique is reminiscent of Steffen Basho-Junghans or Nick Drake.
Saturday, 23 February 2019
Michel Doneda & Adrian Myhr
MUG - Munich Underground at Einstein Kultur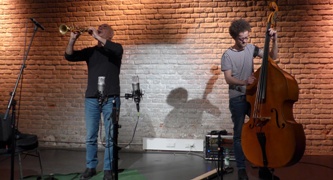 Michel Doneda, soprano saxophone
Adrian Myhr, bass
Adrian Fiskum Myhr is a bassist from Oslo working in groups like Oker, Damana and Bansal Band. In 2016 he played with Oker at the MUG.
Hailing from France, Michel Doneda has been active on the European improv scene for decades. Among his preferred musical partners are John Zorn and Fred Frith as well as French percussionist Ninh Lê Quan, with whom he performed at Offene Ohren e.V. in 2017.
The duo Doneda-Myhr plays acoustic free improvised music. In recent years they were frequently on the road together: in a trio with Norwegian drummer Tore Sandbakken or in a quartet adding video artist Xavier Querel on diverse tours through Norway, Denmark, France and Switzerland.
In winter 2016, they played their first concerts as a duo. In this constellation their common focus is on exploring the sonic possibilities of their instruments. With the soprano saxophone and the double bass, they are able to cover a broad spectrum ranging from shrill eruptions in high frequencies to brooding, low-pitched drones.
Both performers use unconventional playing techniques and preparations for their instruments aiming at unexpected and multifaceted musical results. A highlight not to be missed!
MUG - Munich Underground at Einstein Kultur
Sestetto Internazionale

Achim Kaufmann, piano / D
Harri Sjöström, soprano saxophone / SF
Ignaz Schick, turntables, electronics / D
Alison Blunt, violin / GB
Veli Kujala / accordion / SF
Gianni Mimmo, soprano saxophone / I
The Sestetto Internazionale is a group with a very unusual lineup. It was Finnish sax player Harri Sjöström who brought together this sextet for a tour of Finland in 2015. His European colleagues are the Finnish accordionist Veli Kujala, the Italian soprano saxophonist Gianni Mimmo, the British violinist Alison Blunt as well as Achim Kaufmann and Ignaz Schick from Berlin on piano and turntables respectively.
Brilliant interplay, astounding voice progressions and declinations of timbres are the hallmarks of this ensemble forging together some of the most innovative protagonists on the current improv scene.
We can look forward to a thrilling performance boasting inventive instant compositions, vibrant sophistication, contemporary impressions, ingenious tales and detailed soundscapes.
The Bayerische Rundfunk has recorded the concert live. You can get the complete concert on this website as CD or digital album LIVE IN MUNICH 2019 - Sestetto Internazionale: https://harrisjostrom.bandcamp.com/album/live-in-munich-2019-2.
Saturday, 12 January 2019
MUG - Munich Underground at Einstein Kultur
knknighgh - Nate Wooley Quartet

Nate Wooley, trumpet
Lotte Anker, alto saxophone
Felix Henkelhausen, bass/ D
Dré Hočevar, drums
After the critical success of knknighgh's first CD Minimalist Poetry, Nate Wooley is back with a concept that expands not only the minimalist/maximalist compositional technique of the first recording, but does so with a new cast of characters: Lotte Anker on saxophone, Felix Henkelhausen on bass, and Dré Hočevar returning on drums.
The Brecht Series takes the previous concerns of group interplay and and the tension therein to a different place altogether; pushing the new set of musicians to throw themselves off of musical cliffs repeatedly to find the newness in risk.
The new music takes on the hierarchy of the free jazz quartet by gently directing the musicians away from the typical jazz soloing and toward a new collective sound. The result is a surprisingly raucous and wonderfully inventive new music.
As one stop on this recently formed ensemble's first tour, we will be able once again to witness the instantaneous evolution of a new group sound.
PS: knknighgh is pronounced as knife.
Concerts 2018
Wednesday, 05 December 2018
Subsonicspace 2018
MUG - Munich Underground at Einstein Kultur
AAaA - About Angels and Animals
Klare+Gabriel Sax Duo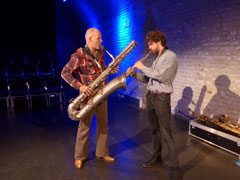 Jan Klare, alto and bass saxophones
Julius Gabriel, soprano and baritone saxophones
The final concert in 2018 is taken care of by a duo combination of musicians that would normally rather be associated with a big band – Jan Klare as the leader and Julius Gabriel as a member of the notorious large ensemble The Dorf, that has already descended on several European festivals.
In this intimate but at the same time expressive and explosive double saxophone setting, the players will tell us stories "about angels and animals" – expect the unexpected!
Friday, 23 November 2018
Subsonicspace 2018
MUG - Munich Underground at Einstein Kultur
Instant Songs
Frank Gratkowski, saxophone
Sebastiano Tramontana, trombone
The last concert in November is also a déjà vu: Frank Gratkowski and Sebastiano Tramontana return with their "Instant Songs",that they already presented in 2005 at the Seidlvilla - "stories from the magic forest" ranging from the lyrical and melodious to the expressive and eruptive.
Both have successfully contributed to numerous groups since. This project, however, is especially dear to them, because it is completely different from all their other activities. After thirteen years we look forward to what has been brewing in the magic forest!
Friday, 16 November 2018
Subsonicspace 2018
MUG - Munich Underground at Einstein Kultur
rts - Hirt/Walter/Vorfeld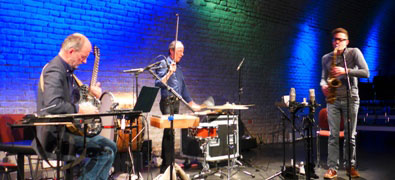 Erhard Hirt, guitar, electronics
Michael Vorfeld, percussion, stringed instruments
Florian Walter, alto saxophone, contrabass saxophone
Behind the cryptic abbreviation "rts" are guitar and electronics player Erhard Hirt, drummer Michael Vorfeld, who is also an inventor of percussive string instruments and a lightbulb artist, as well as saxophonist Florian Walter.
Hirt and Vorfeld have already visited Offene Ohren in different groups, and this new trio will bring us a generation-spanning amalgam of experimental sounds.
Saturday, 03 November 2018
Subsonicspace 2018
MUG - Munich Underground at Einstein Kultur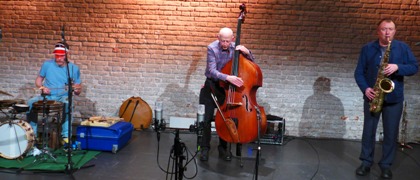 Ståle Liavik Solberg, drums / N
Barre Phillips, bass solo / USA
John Butcher, tenor and soprano saxophone / GB
3. Set: Barre Phillips + John Butcher & Ståle Liavik Solberg Duo
Double feature !
This concert date offers a unique opportunity of experiencing two grandmasters of improvisation on one evening in the intimate setting of the MUG: On the one hand, Barre Phillips, in an exclusive solo recital, his only performance after a festival appearance in Salzburg, on the other hand, John Butcher, one of our earliest companions, who brings along Ståle Liavik Solberg, a young, adventurous drummer from Norway.
Barre Phillips Bass Solo: End to End
concert cooperation with ECM Records
End to End is Barre Phillips' most recent solo work, recorded in Southern France and published by the Munich label ECM Records.
Whether playing pizzicato or arco, Barre Phillips shows impressive determination: every tone, every timbre, every sound and every form is deliberate, carefully structured and at the same time full of eruptive power and emotional energy. This is the most recent stage of an inner musical journey that began fifty years ago with Journal Violone, the first bass solo record to be released worldwide.
This is Barre Phillips' fifth visit at Offene Ohren already – twice he appeared in the trio dlp with Urs Leimgruber and Jacques Demierre, once in a duo with Canadian violinist Malcolm Goldstein and once with co-bassists Tetsu Saitoh and Sebastian Gramss. Still, this concert is a premiere: for the first time, he performs as a soloist at the MUG, "our old bunker friend of Munich", as Barre lovingly describes the venue. (Listening, Lenka Lente 2016.)
John Butcher & Ståle Liavik Solberg Duo
John Butcher, tenor and soprano saxophones / GB
Ståle Liavik Solberg, drums / N
John Butcher's Duo with Ståle Liavik Solberg came about in 2015 at the renowned Café OTO in London, followed by tours in Scandinavia and England.
The approach to playing and musical material is as unorthodox as the instrumentation – Solberg's kit is a collection of snare drums of various sizes.
The duo performances oscillate between relaxed drive and challenging confrontation. Do the two of them have something new to tell? Of course, invariably and invariably changing. Not necessarily through a new mode of expression, but by means of subtle details in the numerous microstructures and dialogs. Yet again, they bear witness to the vitality and continuous self-renewal of improvisation without boundaries.
Thursday, 25 October 2018
Applaus 2018
MUG - Munich Underground at Einstein Kultur
Fish-Scale Sunrise

Ab Baars, tenor saxophone, clarinet, shakuhachi
Joe Williamson, bass
Kaja Draksler, piano
Fish-Scale Sunrise, Ab Baars' new trio, was named after a poem by the American poet and essayist Wallace Stevens (1879-1955).
For the first time in a group led by Ab Baars, a piano appears, marvelously played by Kaja Draksler from Slovenia, who in turn has invited Ab Baars to several of her own projects. The piano expands Baars' possibilities of composition and improvisation, allowing for a new stress on timbre and dynamics and competing with an orchestra's harmonic richness.
The drummerless lineup removes the music from the Jazz idiom, lending the bass a unique position within the overall sound, put to excellent use by Joe Williamsons owing to his enormous stylistic diversity and profound technique.
The trio's playing ranges from modern classical to complete freedom of expression and style. Ab Baars' unique approach is highlighted in an entirely new context; the trio appears confident and enthusiastic as well as questing and exploring, offering an experience at once intellectual, intimate and full of emotion. The concert was made possible by the APPLAUS-Preis der Initiative Musik.
Friday, 19 October 2018
Subsonicspace 2018
MUG - Munich Underground at Einstein Kultur
Flutes 'n' Squeaks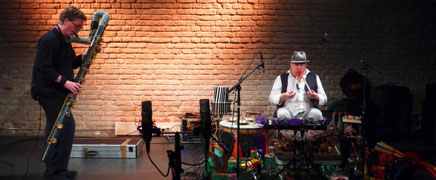 Mark Alban Lotz, flutes
Alan "Gunga" Purves, drums, squeaks
Alan "Gunga" Purves and Mark Alban Lotz invite us for an imaginary rollercoaster ride full of emotion, ghastly and funny, thrilling, unpredictable, between stardust and chicken shack, classical and slapstick, dream and nightmare.
Both drummer and squeakologist Purves and multi-flutist Lotz are well-known for devising their own musical universes and populating them with all kinds of weird characters and yarns.
As a combined force, they are a sure bet for a unique musical and visual adventure: two modernists with freshly invented sounds joining for a journey into buried old and unheard of new worlds. Together they will provide us with new insights into sounds, melodies and rhythms and along the way tell an outrageous cock-and-bull story.
Friday, 12 October 2018
Subsonicspace 2018
MUG - Munich Underground at Einstein Kultur
Das B

Magda Mayas, piano
Mazen Kerbaj, trumpet, objects
Mike Majkowski, bass
Tony Buck, drums
Mazen Kerbaj, improvising trumpet player and comic book artist from Lebanon and co-instigator of the country's improv scene, currently lives in Berlin.
Following his improv ensemble A Trio that has been around for 13 years, in 2015 he formed Das B in Berlin. Besides himself, the quartet consists of the Duo Spill – with Magda Mayas and Tony Buck – as well as Mike Majkowski,three musicians from the internationally vibrant Berlin scene.
Already at the beginning of 2015, three quarters of Das B performed in Munich, when Offene Ohren member Colin Gilder organized a concert featuring Mazen, Magda and Tony at the Villa Stuck.
All four musicians have developed highly individual and sophisticated approaches to their instruments. As a quartet, they produce a canopy of naturally unfolding and organically evolving sonic worlds with a high degree of differentiation.
Friday, 13 July 2018
Subsonicspace 2018
MUG - Munich Underground at Einstein Kultur
Duo Jan Roder - Olaf Rupp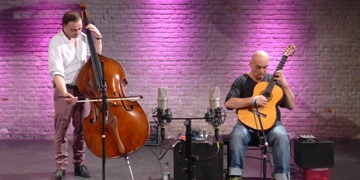 Jan Roder, bass
Olaf Rupp, guitar
Olaf Rupp and Jan Roder have known each other for a long time. They play in
a duo setting as well as in a trio with Rudi Mahall, called JR3, having just
released a new CD on the New York label Relative-Pitch-Records.
Jan Roder has played with various well-known representatives of progressive
jazz in Germany, such as Alexander von Schlippenbach, Axel Dörner or Ulrich
Gumpert.
Guitar player Olaf Rupp explores on his instrument in uncompromising radicallity the field of free improvisation. The extreme virtuosic playing techniques which he has developed by himself are the result of a unique artistic discipline far away from the usual standards and conventions. He is always expanding the sonic range of his instrument evermore. In his subtle, pointillistic soundworld every single note appears as a colour-dot inside of a larger matrix.
We are to experience a technically savvy, focused and playful duo of
acoustic guitar and double bass. Open ears!
Monday, 14 May 2018
Applaus 2018
Black Box im Gasteig
Tilbury, Prevost & Vandermark
The Core of AMM meets Vandermark
John Tilbury, piano / GB
Ken Vandermark, saxophones / US
Eddie Prevost, drums / GB
It is an encounter of two musical worlds which despite their differences share a mindset of radical innovation.
Pianist John Tilbury and drummer Eddie Prevost, both from Britain, are the current nucleus of the epoch-making improv ensemble AMM.
AMM was founded as early as 1965 by saxophonist Lou Gare, guitarist Keith Rowe and Eddie Prevost. In 1980 John Tilbury joined the group. The musicians participating in AMM developed a language and and performance attitude, that went well beyond anything possible at that time in New Music and Free Jazz.
As a consequence, the group became a paragon for improvisors of diverse backgrounds, ranging from Rock to Classical, and for the emergence of a unique form of free improvisation, comparable maybe only with the improv ensemble Musica Elettronica Viva formed around the same time by Alvin Curran, Frederic Rzewski and Richard Teitelbaum.
AMM is always acting as a collective. Despite the importance of individual voices for the process of interactive music making, the result remains strictly focused on collective improvisation and not on a series of solo contributions.
US Jazz saxophonist und clarinetist Ken Vandermark manages to conform to this approach, while at the same time substantially adding to the proceedings due to his multi-stylistic interests, his openness for new sounds and his tendency for breaking down conventions.
There is a long list of musicians who have recorded albums with him, including Hal Russell, Paul Lytton, Joe Morris, Peter Brötzmann and Paul Lovens. Many ensembles came together under his leadership, for instance Free Fall, Free Music Ensemble, Territory Band (a large orchestra with chaning lineup), Rara Avis and – probably best known - the Vandermark 5.
Saturday, 21 April 2018
Subsonicspace 2018
MUG - Munich Underground at Einstein Kultur
Akira Sakata Trio: ARASHI!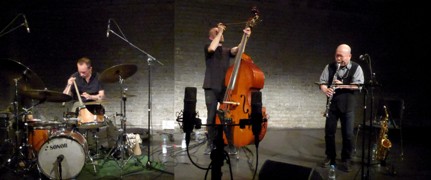 Paal Nilssen-Love, drums / NO
Johan Berthling, bass / SE
Akira Sakata, saxophone / JP
Arashi means «storm» in Japanese, and this word is indeed apt to describe the ultra-powerful music of the trio put together by the legendary saxophonist and clarinettist Akira Sakata. Akira Sakata is still remembered as vital part of the Yosuke Yamashita trio from the seventies.
Accompanied here by a diabolical, Nordic rhythm, Akira Sakata is capable of unleashing free sparkling illuminations or more intimate, but always personal, atmospheres. Arashi alternates thunderstorms in the form of rapid and intense free assaults, with moments of pure contemplation (the calm after the storm ?) where Akira Sakata uses a warm and moving clarinet, or some powerful throat singing, by which we are instantly transported. An exceptional trio.
Johan Berthling is a bassist oscillating between European free jazz and experimental rock and has played together with pretty much all the northern European stalwarts of these genres, such as Sten Sandell, Christer Bothén, David Stackenäs and Raymond Strid. He is co-founder of energy-oriented groups such as Fire!, Nacka Forum and Tape, and is therefore a logical completion to Paal Nilsson-Love and Akira Sakata in power trio Arashi.
According to downbeat (Dan Quelette), Paal Nilssen-Love is "one of the most innovative, dynamic and versatile drummers in the current scene". To a good extent, this is due to his way of working: he is active in a variety of bands and projects simultaneously, but their common denominator always is a high level of energy and dynamics.
Band names like The Thing, Territory Band, Atomic, Sten Sandell Trio and especially the Brötzmann Chicago Tentet come into mind, but also duos with Ken Vandermark, Mats Gustafsson or Lasse Marhaug. The base was already laid in his youth: Paal grew up as the son of a drummer and jazz club operator in Norwegian Stavanger, and made musical contact rather early with the Norwegian saxophonist Frode Gjerstad.
This concert, like the one by Free Jazz icon Peter Brötzmann eighteen months ago, promises to be an event full of energy and power. It is not by chance, that in 2011 Brötzmann insisted on inviting Akira Sakata for his anniversary festival in Wels as one of a number of prominent Japanese guests that he had encountered during his many tours through Japan.
The Viennese label Trost Records has published the LP/CD "ARASHI" (TR130, 2014) as well as a CD of a live concert in 2017 at the Fylkingen, Stockholm: ARASHI - Trost Live Series (TLS001).
Tuesday, 17 April 2018
Piano 2018
MUG - Munich Underground at Einstein Kultur
(ein)blicke – TanzMusikPerformance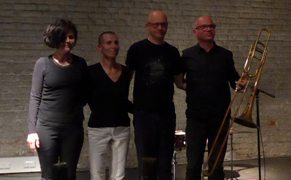 Hildegard Kleeb, piano
Fine Grafenhorst, dance
Christian Wolfarth, percussion
Roland Dahinden, trombone
Three musicians and a dancer encountering an unknown room.
Who are they? What kind of room is it that encloses them? Does it provide shelter? Does it create space for other rooms?
Four different journeys and biographies, four performers meeting and opening for insights (Einblicke) into their individual perspectives and perceptions.
Specifically for this concert, Fine Grafenhorst (née Kwiatkowski) has developed this project in collaboration with her Swiss colleagues.
Fine Grafenhorst: "Frequently I get together with artists from the fields of contemporary dance, music, visual arts and acting. These encounters reflect a moment full of intensity and excitement, attraction and repulsion, entailing to a large extent the risk of failure but also the possibility of exhilarating ecstasy or silence. A kind of conversation able to grasp very directly and deeply the essence of what cannot be said in words."
Fine Grafenhorst was a guest of Offene Ohren in 2011 with her multimedia-project Cri du Coeur, and Christian Wolfarth visited us late last year with Der Verboten. It is the first time we can welcome pianist Hildegard Kleeb and trombonist Roland Dahinden.
Roland Dahinden studied trombone and composition at Musikhochschule Graz with Erich Kleinschuster and Georg Friedrich Haas and at Scuola di Musica di Fiesole in Florence with Vinko Globokar. From 1992-95 he was assistant to Alvin Lucier and Anthony Braxton at the Wesleyan University, Connecticut. In 2002, he completed a PhD program with Vic Hoylund at Birmingham University (GB) with the Doctor of Philosophy in Music.
As a trombonist he is at home in improvised music and Jazz as well as New Music. He has performed in a duo with his wife, the pianist Hildegard Kleeb, since 1987..
Hildegard Kleeb studied piano at the Zurich Music School and later with Eric Gaudibert in Geneva and Jürg Wyttenbach at the City of Basel Music Academy. She is an improvisor and performer of New Music. She stayed at Wesleyan University from 1992-1995 together with Roland Dahinden and worked with Anthony Braxton, Alvin Lucier and Christian Wolff.
Roland Dahinden and Hildegard Kleeb have been on concert tours throughout Europe as well as in America, Africa and Asia.
They share a fondness for visual arts. Among Roland Dahinden's compositions there are sound installations and sound sculptures.
In an article for Zentralschweiz am Sonntag, Hildegard Kleeb has described her approach: "I imagine the grand piano as standing and sounding in space. The piano as a kind of sonic mass on which I work like a sculptor."
We are looking forward to new insights!
Friday, 06 April 2018
Subsonicspace 2018
MUG - Munich Underground at Einstein Kultur
Double Dansk Solo
> Measures
> Frogs /Toads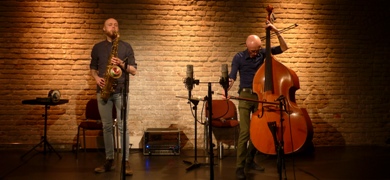 Henrik Pultz Melbye, reeds
Adam Pultz Melbye, bass
This double feature is a kind of family enterprise by the Pultz Melbye brothers from Denmark. Adam the bassist has already impressed us back in 2015 as part of the Lotte Anker Trio with his intensity, accuracy and zest.
Adam Pultz Melbye, who has lived in Berlin since 2013, comes back as a soloist with his project Measures. His diligently built up musical structures are informed by an appreciation of precision and small details as well as a jaunty playfulness and an adventurous search for new sounds – whether bowed, plucked or percussive.
Eyal Hareuveni, on allaboutjazz.com, wrote about his second solo album Measures (Dez. 2017): "Melbye, gifted with masterful and highly creative command of the double bass, uncovers the insides of this massive instrument in a series of nine concise improvisations. […] "That" is a wise and playful improvisation that employs the resonating wooden characteristics of the bass and on "Zossener" it sounds as if the bow is the main instrument and the double bass is employing various extended techniques on the bow. "Knee Left" returns to the opening improvisation, applying similar methods and reaching a satisfying closure in this arresting journey. Highly impressive."
His younger brother Henrik lives in Copenhagen and is also working in the experimental and improvised vein. His first activities included the direction of an avant-garde rock band.
In 2011 he graduated from The Academy of Music in Esbjerg with a Master in Music. In 2017 he continued studies at the Advanced Postgraduate Diploma programme at the Rythmic Music Conservatory in Copenhagen.
In his solo program Frogs/Toads he plays mainly acoustic tenor saxophone, focusing on spatial interactions and the acoustic conditions in spaces of the most diverse dimensions.
Short and precise improvisations are played in a highly intense and disciplined way. They document Henri Melbye's complex and rich vocabulary as well as his mastery of the instrument, at times even achieving multiharmonics by the use of breathing techniqe and feedback.
"He's exploring the possibilities of the saxophone with minimalistic tonepaintings and sound-wrenching tensions. It's challenging, varied and exciting." Niels Overgård, Jazznyt.com
Tuesday, 20 March 2018
Subsonicspace 2018
MUG - Munich Underground at Einstein Kultur
Trio Mukti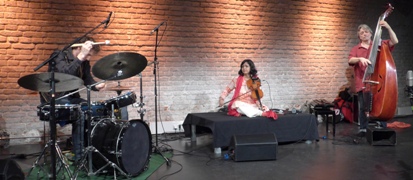 Emil Gross, drums
Anupriya Deotale, violin
Paul Rogers, bass
The Mukt trio is, by their own account, a project dreamed up by the cosmopolitan Udo Preis from Southern Burgenland, who acts as an enterprising organiser for the improv/Jazz festival Limmitationes at Rudersdorf. The rhythm section, also known as Peal duo, has been a stable fixture there for years. At one of the workshops they met Anupriya Deotale and formed this trio that manages to merge in a perfect way elements of classical violin playing and traditional improvising methods from India with European free improvisation.
Anupriya Deotale has done her M.A.(Master of Arts) and M.Mus.(Master of Music) both in Violin with a gold medal from Khairagarh University and Vikram University Ujjain. She has founded Ameer Khusro Centre For Music to promote the awareness,the knowledge and the cultural value of Indian Classical Music among the youth of India.
She has a unique style of her own, on the lines of fusion in which she blends the elements of "Gayaki" i.e. vocal rendering and "Tantarakari" i.e. instrumental rhythmic patterns. Anupriya Deotales Violinimprovisationen lassen klar ihre Wurzeln in der reichen indischen Musiktradition erkennen.
At the same time, she is always looking for challenging musical experiments. In the trio with British bassist Paul Rogers and Viennese drummer Emil Gross, she succeeds in creating a unique amalgamation of experimental harshness and spiritual depth.
Paul Rogers has been on the wish list of Offene Ohren for a long time. He is mostly known for his long-standing tenure in the free improv quartet Mujician of Keith Tippett. A player of finesse and feeling, he has appeared on dozens of albums, performing also with Mike Westbrook, Elton Dean, Paul Dunmall, John Stevens, Michel Doneda, Tony Levin, Alan Skidmore, Gerry Hemingway, Don Byron, Tom Cora, Louis Sclavis, Evan Parker and Ivo Perelman, to name a few.
Emil Gross is an extraordinary drummer of the younger generation who has played in his own groups alongside Jazz luminaries like Oliver Lake and Joe Fonda and has also instigated multiple cross-over projects with promising young musicians and dancers.
Wednesday, 14 March 2018
Subsonicspace 2018
KIM im Einstein Kultur
Duo Pip

Torstein Lavik Larsen, trumpet / NO
Fredrik Rasten, guitar / NO
Torstein Lavik Larsen, trumpet, and Fredrik Rasten, guitar, already visited Offene Ohren in 2016 as part of the Norwegian OKER quartet.
Pip is a Norwegian acoustic duo based in Oslo. They started playing togheter in 2006 and have since then explored a variety of different musical directions. The duo is currently working with free improvisation. They explore the possibilities of the acoustics of trumpet and guitar with a focused sense of intonation and timbre as a point of departure. They create gradually developing textures in an intermediate state between static and organic.
After the limited edition CD Pip on the record label ØS in 2015, they released their official debut album Pip on the portuguese label Creative Sources in 2016 (CS 348). Just listen in: Pip2 or Pip on soundcloud. This Is Jazz Today wrote: "[…] the simple quality of the compositions/improvisations and the control in the delivery are absolutely excellent. It's amazing what you can do with two acoustic instruments."
The duo has played a large number of concerts in Europe.
Torstein and Fredrik also play together in the band Oker, and in the quartet Volumes with Magda Mayas on prepared piano and Isak Hedtjärn playing clarinet and sax. They have both many other musical projects as well, bands such as Skadedyr, Gismervik/Rasten/Garner, Torstein Ekspress, View from Nowhere and Torg, to name a few and are involved in projects with non-music artists, currently for example a live visual project with the danish duo Manuals.
Saturday, 03 March 2018
Applaus 2018
MUG - Munich Underground at Einstein Kultur
Blume - Delius - Kaufmann - Manderscheid
Achim Kaufmann, piano
Tobias Delius, reeds
Dieter Manderscheid, bass
Martin Blume, drums
After a concert of the quartet in 2016 at the Kunstmuseum Bochum, Nina Schröder wrote in the WAZ: "The musicians managed to craft transitions of the most diverse sonic qualities ranging from percussive noise or dashing powerplay to a subtle, minimalist pianissimo. The players' broad array of sounds is a testament to their astounding mastery!"
Later this year a recording of a 2016 concert at the Cologne Loft will be out under the title Frames & Terrains on NoBusiness Records (NBLP 114); a sample can be heard here.
Well-traveled British/German saxophone and clarinet player Tobias Delius, recipient of the Dutch Boy Edgar Prize in 2004, has lived in Amsterdam for an extended period and is strongly affiliated with musicians of the local improv scene like Han Bennink, Tristan Honsinger, Wilbert de Joode and the ICP. In recent years he has been living in Berlin.
With playfulness and charm as well as technical prowess, Tobias Delius has excelled in multiple projects, whether in his own quartet or as a partner of Georg Graewe, Steve Lacy, Bill Frisell, Louis Moholo, Cor Fuller and Ray Anderson.
Achim Kaufmann has counted among the most exhilarating and inspiring personalities of the European Jazz and improv scene for many years. His music shows harmonic subtlety and structural depth. By way of reflected examination of the tradition he has evolved, as a pianist and as a composer, a finely nuanced, contemporary musical language consisting in equal parts of poetry, energy and abstraction. This earned him the renowned Albert Mangelsdorff Prize from Germany.
Dieter Manderscheid achieved his first success with the Wittek-Kaiser-Manderscheid Trio. He has since gone beyond the circle of the Cologne Jazzhaus and become one of the most sought-after freelance bassists. He collaborated with a broad range of musicians, including Harry Beckett, John Betsch, Peter Brötzmann, Phil Minton, Radu Malfatti, Michael Moore, Barre Phillips, Frank Samba, Günther Sommer, Georg Graewe, Klaus König, Kenny Wheeler and Dirk Raulf. "His playing is addictive," enthused Ekkehard Jost.
Drummer Martin Blume "is among the leading representatives of European improvised music, commanding a virtually compositional sensibility that shows a close association with New Music." US Magazin Signal to Noise.
Since the early 80's he has collaborated in an international avant-garde context of Jazz, improv and New Music in diverse formations with the likes of Peter Brötzmann, Peter Kowald, Johannes Bauer, Phil Minton, Lol Coxhill, Georg Gräwe, Jim Denley, Luc Houtkamp, Phil Wachsmann, John Butcher, Thomas Lehn, Xu Feng Xia, Ken Vandermark and Kent Kessler.
Friday, 24 February 2018
Subsonicspace 2018
MUG - Munich Underground at Einstein Kultur
Mein Freund der Baum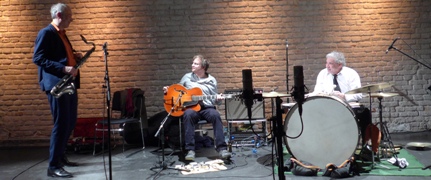 Rudi Mahall, bass clarinet
Flo Stoffner, guitar
Paul Lovens, drums
"There are combinations with a peculiar character which often in itself arouses interest." Fitting as this comment may seem for this trio, this quote is how the ducal personal cook F. G. Zenker introduced a recipe for a bread cake ....
Mein Freund der Baum (My Friend the Tree) brings together three generations of improvisors. Musically and personally, the three members are on friendly terms. Paul Lovens and Rudi Mahall know each other from groups like Globe Unity Orchestra or Aki Takase's band. Paul Lovens and Flo Stoffner have been affiliated for ten years by their work in a trio with Martin Schütz as well as the trio Die Öfen that invited Rudi Mahall as a guest for last year's tour.
Mein Freund der Baum is a group with a unique sound revealing new aspects of improvisation.
Taken from recordings made at two 2016 concerts in Zurich and Lisbon, the CD Mein Freund der Baum was published by the Zurich-based label WideEarRecords as WER032. The tracks are called "Mein," "Freund," "Der," and "Baum." In concluding his review on freejazzblog.org Martin Schray writes: "The album resembles a chamber-music-like update of the Evan Parker/Derek Bailey/Han Bennink album The Topography of the Lungs, reflecting this cutting edge free improv classic's ultra-concentrated force and controlled energy. It's full of excellent musicianship and unexpected twists and turns. Really recommended."
Saturday, 03 February 2018
Subsonicspace 2018
MUG - Munich Underground at Einstein Kultur
Beat The Odds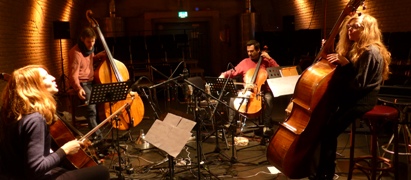 Elisabeth Coudoux, cello
Pascal Niggenkemper, bass
Ricardo Jacinto, cello
Félicie Bazelaire, bass
"Beat the odds" a double dialog of two cellos and two basses arranged in a square. Strings struck by a variably controlled propeller driven by an engine. An organic interaction of pulsing organisms (beats), stationary sound planes (drones) and personal playing techniques eliciting a fascinating sonic cosmos.
German-French bassist and composer Pascal Niggenkemper, "one of the most adventurous double bassists of the current music scene" according to New York City Jazz Records and a "genius for sound exploration" according to the Chicago Reader, creates his music between the poles of improvisation and composition using his own language. His work includes solo playing (changing the instrument's acoustics by means of preparation) and the use of engines exploring the interaction between man and machine. He already performed at Offene Ohren with the Trio BaLoNi.
French bassist and cellist Félicie Bazelaire is a member of Onceim, of the Ensemble Intercontemporain and the Hodos Ensemble and has been performing works by composers like Cage, Feldman and Scelsi as well as by composers/improvisers like P. Badaroux, P. Bosshard, B. Denzler and D'incise. She has received the cello award of Reims Conservatory, has a master's degree for double bass and education from the Paris Conservatory and holds a Certificat d'Aptitude. She is currently teaching at the Conservatories of Aubervilliers-La Courneuve and Orsay.
Elisabeth Coudoux is a cellist working at the interface of different genres: free improvisation, experimental, New Music and Jazz. Building on her classical education, she studied Jazz with Frank Gratkowski and Dieter Manderscheid in Cologne. Apart from her own projects (including Emissatett that could be heard at Offene Ohren in 2016), she plays in many ensembles and in interdisciplinary collaborations with dancers, visual artists and writers. She is an initiator and a member of IMPAKT, a newly founded collective for free improvisation in Cologne.
Lisbon-based artist and musician Ricardo Jacinto has a strong focus on the relationshipe beween sound and space. He is currently gaining his doctorate at the Sonic Arts Research Center in Belfast. He frequently collaborates in interdisciplinary projects with other artists, musicians and architects and has founded the cultural organization OSSO, a collective of musicians, dancers, graphic artists, writers, filmmakers and performers.
Ricardo Jacinto has a degree in architecture from the Lisbon University and has attended graduate courses at the School of Visual Arts in New York. Additionally, he has enjoyed a musical education at the Hot Clube de Portugal and the Academia de Amadores de Música in Lisbon.
Friday, 19 January 2018
Applaus 2018
MUG - Munich Underground at Einstein Kultur
Urs Leimgruber / Jacques Demierre - 6ix

Jacques Demierre, piano / CH
Dorothea Schürch, singing saw, voice / CH
Urs Leimgruber, saxophone / CH
Roger Turner, drums / GB
Hannah Marshall, cello / GB
Thomas Lehn, analog synthesizer / DE
It is nine years ago that 6ix has visited Offene Ohren for the last time, then still under the name SIX. Now, thanks to receiving the APPLAUS award (Initiative Musik) for the third time for our concert program, we can bring them back.
Since then, there have been two lineup changes: instead of Charlotte Hug (viola and voice) and Anne Gillot (bassoon and recorders) it is cellist Hannah Marshall and percussionist Roger Turner who help fashion the fragile acoustics of this experimental sextet, that for ten years has been reinventing itself consistently for every performance.
Full of reflection, the music of 6ix is pushing the limits and at the same time building on the energetic, acoustic and architectonic characteristics of the concert room. Evolving with the room's dynamics, sounds, noises and silences emerge and interact.
6ix is made up of six musicians who rank among the leading protagonists of the free improv scene in Europe:
Jacques Demierre's website offers various audio samples (Uncool 2011).
The tour of 6ix is supported by the Swiss Arts Council

and the Fondation Suisa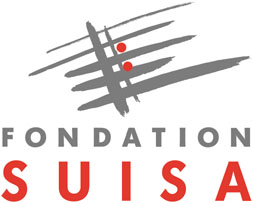 .
Offene Ohren e.V. received Federal Music Award APPLAUS 2017 for its outstanding live music program
On October 25, 2017, the Federal Prize APPLAUS was awarded for the fifth time in Dresden by the Minister of State for Culture and the Media, Prof. Monika Grütters, to independent music clubs and organisers for their excellent live music programs. We were in attendance.
For its "outstanding live program", Offene Ohren e.V. has received this award for the third time after 2014 and 2016. We are highly honored and encouraged to continue in our course. With the prize money, we will continue to offer you exciting concert experiences in 2018.
.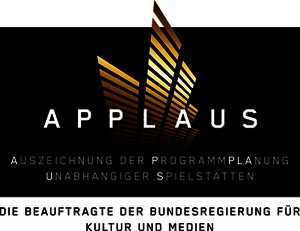 The Venue Programme Award APPLAUS – Auszeichnung der Programmplanung unabhängiger Spielstätten - is realised by the Initiative Musik, with the collaboration of the Bundeskonferenz Jazz (BK Jazz) and the LiveMusikKommission, Verband der Musikspielstätten in Deutschland e.V. (LiveKomm). The bulk of the project's funding is provided by the German Federal Commissioner for Culture and Media.
The friends of improvised music of the Offene Ohren e.V. would like to thank the Kulturreferat München for its continuous help allowing to present these fantastic concerts!
© 2007-2023 Offene Ohren e.V.
last update 22 July 2023