Venues and Tickets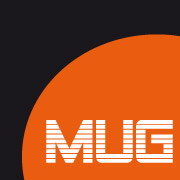 MUG - Munich Underground
at Einstein Kultur
Einsteinstraße 42
81675 Munich
According to the current situation, concerts are only possible with a few organizational restrictions:
Please reserve in advance!
As the seats are limited and numbered, reservations are strongly recommended, especially if several people within the same household want to sit next to each other. Remaining tickets at the box office cannot be guaranteed!
Reservations can be made until 5:00 p.m. the day before the concert, for example by email to .
Sale of tickets: box office
Prices: 15 €, for members of Offene Ohren e.V. 12 €, for students 12 € (please bring your identification); free admission for students till 15 years
Public transport: subway/tramway, stop "Max-Weber-Platz"
Subway/U-Bahn U4, U5 (exit Einsteinstraße) | tram 15, 21, 25, 37| bus 155
Timetable information for Munich: MVV
The stops are in the tariff zone M.
Information for wheelchair users: available on the website www.einstein-kultur.de.
>>> Many thanks to the City of Munich, Department of Arts and Culture, for kindly supporting.
© 2007-2021 Offene Ohren e.V.
last update 15 November 2021