Venues and Tickets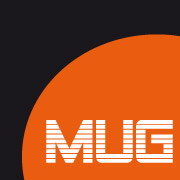 MUG - Munich Underground
at Einstein Kultur
Einsteinstraße 42
81675 Munich
Sale of tickets: box office
Prices: 15 €, for members of Offene Ohren e.V. 12 €, for students 12 € (please bring your identification); free admission for students till 15 years
Public transport: subway/tramway, stop "Max-Weber-Platz"
Subway/U-Bahn U4, U5 (exit Einsteinstraße) | tram 15, 21, 25, 37| bus 155
Timetable information for Munich: MVV. The stops are in the tarif zone M.
Information for wheelchair users: available on the website https://einsteinkultur-muenchen.de/.
Gasteig HP8, Saal X [Sendling]
Ecke Brudermühl- und Schäftlarnstraße
Hans-Preißinger-Straße 8
81379 München
http://www.gasteig.de
Information about concert hall X: https://www.gasteig.de/en/rooms/hall-x/
Public transport: subway U3 stop "Brudermühlstraße" (walk 350m),
bus 54 or X30, stop "Schäftlarnstraße/Gasteig HP8"
best: arrive by bike
For more information: see www.gasteig.de/standorte-anfahrt/

Sale of tickets: box office and München Ticket GmbH
The "Kombi-Ticket" entitles you to a return journey with MVV.
>>> Many thanks to the City of Munich, Department of Arts and Culture, for kindly supporting.
© 2007-2023 Offene Ohren e.V.
last update 22 July 2023