Press information for journalists and broadcasters - Photo Gallery
Our concert overview gives you a first look at our concerts in the second half of 2015.
Before using logos of Initiative Musik gGmbH please check the guidelines on the Internet http://initiative-musik.de/logorichtlinien.html.
If you have any further questions or wishes please contact Hannes Schneider, Tel. +49 (0) 171 3048303.

151011_ModWorks-(c)HSchneider_2029.jpg

151011_ModWorks-(c)HSchneider_2055.jpg

151011_ModWorks-(c)HSchneider_4771.jpg

151024_Streifenjunko_credit-julien-lombardi.jpg

Harri Sjöström & Gianni Mimmo
151030_INT-Gianni&Harri_(c)HarriSjoestroem.jpg

151030_trioINT-Kujala_08-10-16_040(c)HeikkiTuuli.jpg

151030_trioINT-VeliKujala.jpg

Barre Phillips
151119_dlp_OOeV2006(c)HSchneider.jpg

151119_dlp_OOeV2006_2(c)HSchneider.jpg

151128_GLUE-promo-pic.jpg

161116_ROVA(c)MylesBoisen.jpg


logo_IMgGmbH.png


logo_Initiative_Musik_Logo_2_vor_weiss.jpeg


Logokult400.jpg


Einstein_Wortmarke_blau_negativ121005.jpg


Einstein_Wortmarke_blau_positiv_rgb121005.jpg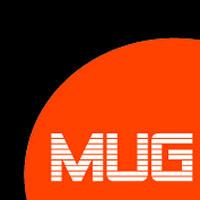 MUG_CMYK_300.jpg

MUG_CMYK_300_5cm.jpg

MUG_web180.jpg
© 2007-2017 Offene Ohren e.V.
last update 30 January 2017